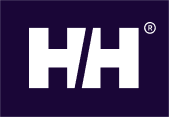 Seamless global brand management
Combining online brand guidelines, Digital Asset Management and online templates makes Papirfly's solution the ultimate choice for Helly Hansen – securing one voice and one brand.
Securing global brand delivery
A consumer brand like Helly Hansen has a massive distribution and sales network. Combining this with more than 4,500 products and four collection launches yearly, it's essential that Helly Hansen has full control of their brand.
Before Helly Hansen invested in their brand management platform, their digital assets were spread over multiple platforms, depending on stakeholders. Finding assets, keeping track of activity and performing maintenance was a challenge.
Although Helly Hansen is a well-known and established brand, competition is fierce. Standing out in the market and working towards being the preferred customer choice requires consistent, long-term brand management. When Helly Hansen invested in Papirfly, there was a focus on gaining proper storage and distribution of digital assets along with securing a consistent brand voice worldwide.
"Digital assets are alpha and omega in our industry. Digital assets help us market and sell our products to customers and resellers, and fund brand growth.
Without a DAM system, we would be forced to increase manual labour and the working processes would decrease efficiency immensely"
Rebecca Sjölander,
Trade Marketing and Asset Production Manager,
Helly Hansen

Creating the ultimate marketing one-stop shop
With Papirfly's platform, Helly Hansen established an online brand management solution, created for all stakeholders; marketing teams, employees, branded stores, resellers and local offices.
The key to success is to always be ahead of the seasonal campaigns running four times a year. Simultaneously, keeping track of and securing expirations and validity of all collections and assets is demanding.
Combining operations to fulfil the needs of photographers, creative agencies and marketing teams led Helly Hansen to create a one-stop shop with brand guidelines, Digital Asset Management (DAM) and online templates.
From one single platform, tight deadlines are met with ease, localisation of marketing collateral is handled with automated workflows, and brand efforts are aligned worldwide.

How Helly Hansen use Papirfly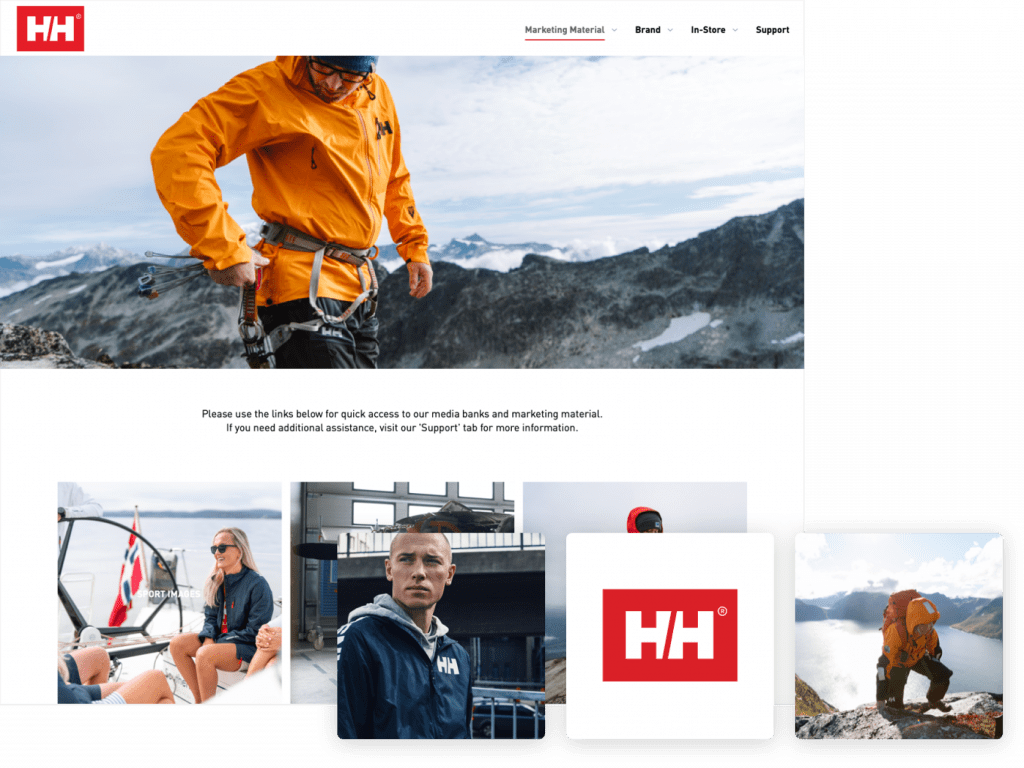 Educate & Control
For Helly Hansen, their brand hub is the marketing portal where images, documents, videos, brand guidelines and campaigns are neatly assembled and presented online.
With the purpose of being a one-stop-shop across the entire Helly Hansen company, all marketing needs are covered from this gateway to our full brand management platform. Promotions and campaigns are communicated and put in motion, and brand assets are available for download or tailoring. Most importantly, everything about the Helly Hansen brand is accessible at all times – securing the brand identity regardless of time zone.
Manage & Share
Being an essential part of the Helly Hansen brand, digital assets are collected and protected with their Digital Asset Management system.
Helly Hansen has enabled their photographers to upload images directly to their DAM, granting efficiency to their workflow. No time is wasted on 'in-between' processes, causing delays or detours.
Regardless of who uploads assets, DAM collects and structures everything as Helly Hansen requires, making it easy to administrate, locate and use any asset at any time. The central marketing team can rest assured they are on top of their digital assets 24/7.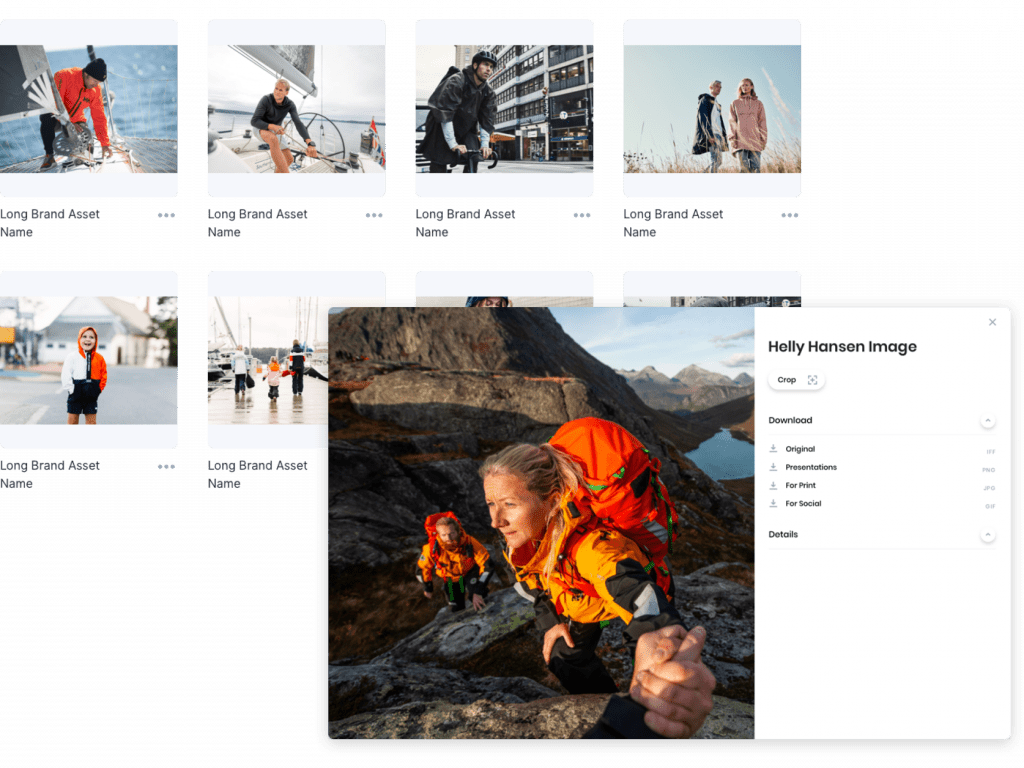 Create & Activate
Being a global company, localisation is a key requirement for Helly Hansen.
With our on-brand templating tool, the central marketing team at Helly Hansen has complete control of the look and feel of their brand. Localisation and adjustments are still safely delegated to the local stakeholders, thanks to templates that employ brand guidelines, so nothing ends up off-brand.
Sales offers, promotions, new arrivals, campaigns, and more are self-serviced and there is never any risk of brand dilution. Local stakeholders simply pick the needed collateral, adjust, and download within minutes.
About Helly Hansen
From their home in Norway, Helly Hansen has been making professional grade gear to help people stay and feel alive for almost 140 years. It all started in 1877 when sea captain Helly Juell Hansen found a better way to stay protected from the harsh Norwegian elements. Soon thereafter, Captain Hansen and his wife Margrethe launched a business producing waterproof oilskin jackets, trousers, sou'westers and tarpaulins made from coarse linen soaked in linseed oil – and the legend was born!
Helly Hansen gear is worn and trusted by professionals on oceans, mountains and worksites. As the number one apparel brand worn by over 50,000 ski professionals, you'll find HH at more than 200 ski resorts and guiding operations around the world. Their sailing gear is worn by world-class sailors across all five oceans, and they proudly partner with, and participate in, some of the sport's most iconic regattas and sailing associations.
As a leading Scandinavian workwear brand, you'll see HH at work-sites where performance, protection and safety matter most. Innovation remains a factor in all they do, with a long list of first-to-market developments created through insights from those operating in the world's harshest environments.
Papirfly – a better way
Do more for less
Design every asset in-house
Ensure 100% brand consistency
Deliver to all markets in any language
Achieve a complete bird's-eye view of activity
Discover more brand stories