Solutions
Create infinite on-brand marketing assets using design templates
Building on-brand assets is essential for establishing a strong brand identity. With design templates and Papirfly's brand management platform, you give your people the answer of how to create marketing materials that are consistent every time, empowering everyone to unleash your brand's identity.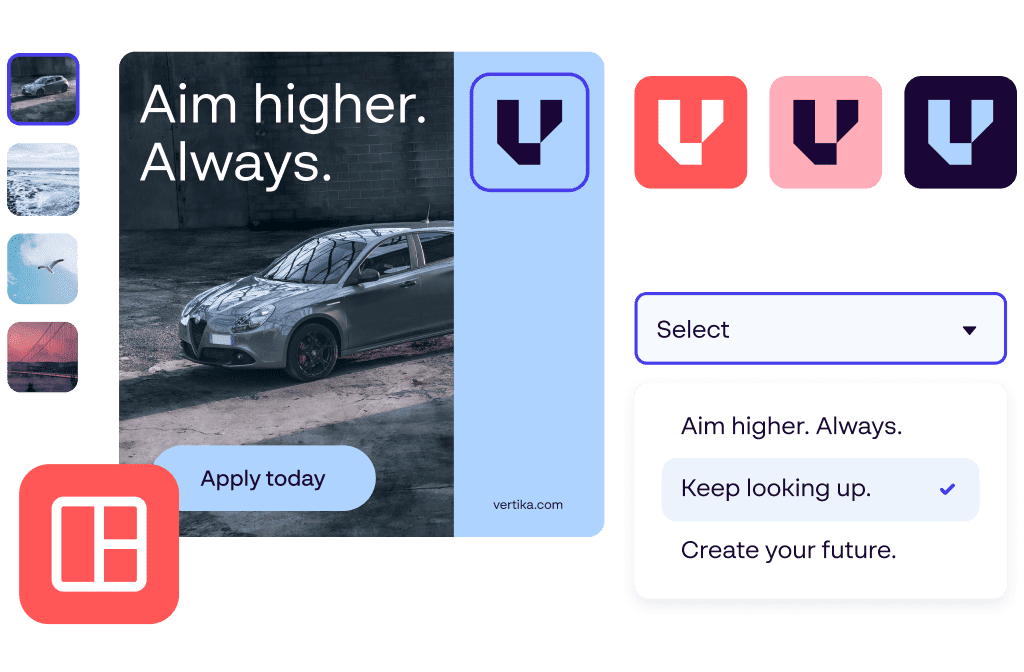 Build design templates that everyone can use
Empower your people to effortlessly generate on-brand assets. Regardless of previous design skills, our templates are tailored to your brand guidelines, guaranteeing brand compliance and a consistent tone of voice. With the ability to use multiple languages, your brand identity remains true across all locations – every digital, print and social media channel.
See how Produce empower on-brand asset creation for all users.
Deliver one single source of truth
Establish one centralised source of truth with a Digital Asset Management (DAM) that ensures brand compliance is assured in every piece of marketing material created. Effortlessly organise and govern your assets, efficiently structuring groups so they can be used in pre-approved design templates.
Fill your DAM with all you need to activate your brand with Place.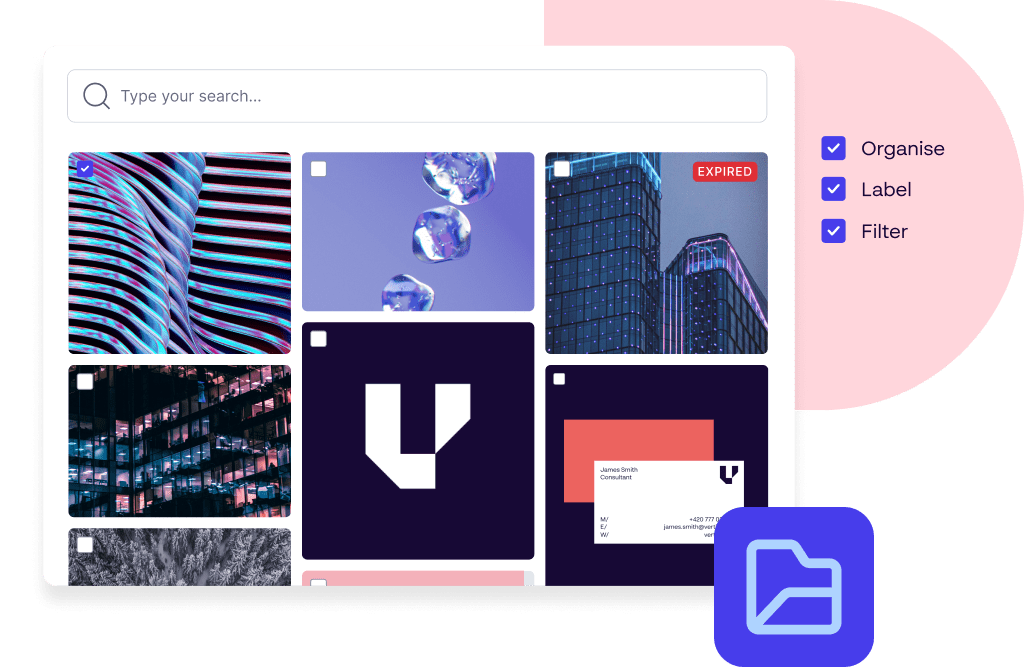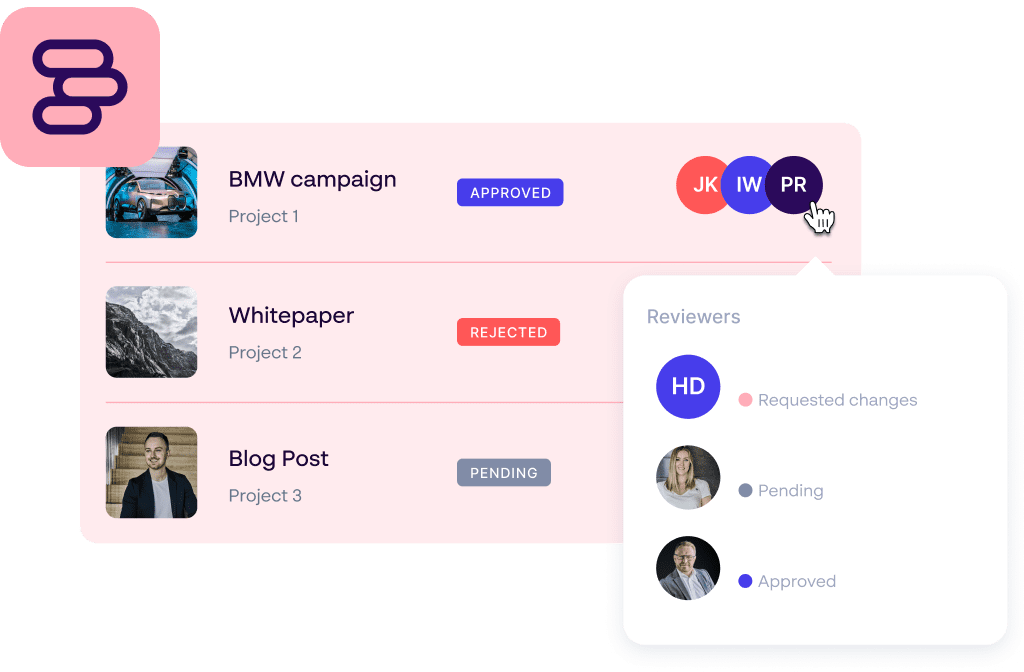 Approve all marketing assets in seconds
Confirming all assets are ready for use in campaigns is easy, by designing operational processes that ensure everyone who needs to sign off marketing materials can do so instantly. Foster cross-team collaboration, improve approval workflows, and streamline creative requests for a more efficient time to market – whilst gaining a bird's-eye view of all campaign activity, to keep track of your collateral in action.
Discover more about efficient campaign execution with Plan.
What are the benefits of using Papirfly for asset creation?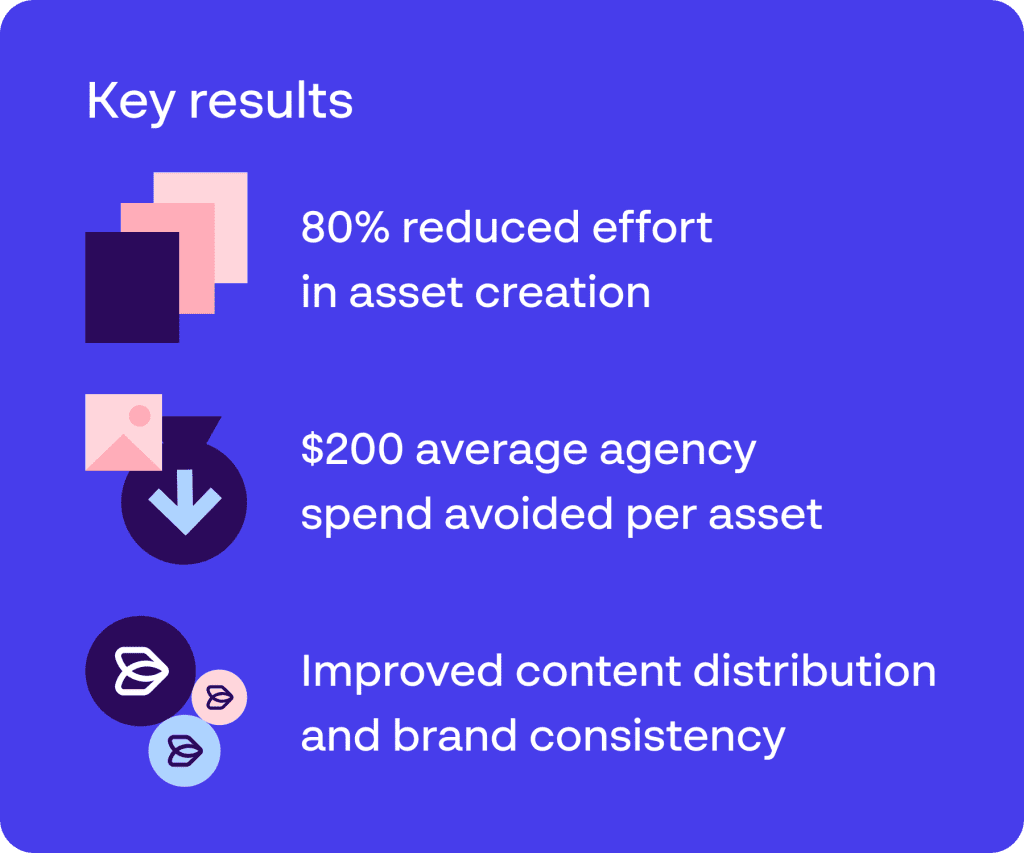 How does our end-to-end platform empower asset creation for full brand activation?
Unleashing your brand requires a home from which to unleash it from. Providing one home for your brand, Point is your users' gateway to our Digital Asset Management and asset creation tools. Containing every aspect of the brand from guidelines, to logos and other brand assets, your people have context of the campaigns they are creating assets for – reinforcing a constant high-standard from everyone to champion one consistent brand.
Understanding how each asset is being used by your people is also essential, with reporting and analytical tools supporting key decision-making. With high-performing assets that your teams create, you have an overview of what is working best – enabling you to give feedback and guidance into every team's asset creation best practices to drive the best value activities.
Create unlimited on-brand assets from one platform
Empower your people to create marketing materials in-house to give everyone the opportunity to activate your brand across all channels
Do more for less, becoming a responsive brand with templates that enable the creation and approval of assets to be actioned within minutes
Control your brand by building one ultimate design template that all other asset templates are created from