Produce
Create unlimited on-brand assets
Produce empowers every team to activate your brand everywhere using design templates aligned to your brand guidelines.
Create infinite on-brand templates
Guarantee a consistent brand identity with limitless design templates. Create templates for every enterprise branding need across all channels. Reduce time to market with the tool that gives everyone the ability to produce on-brand materials instantly – with no design skills needed.
Empower users to:
Choose multichannel formats
Switch between layouts and color schemes
Change approved images, headlines and CTAs
Add design elements, such as icons
Send for approval
One template to rule them all
Unify your brand guidelines to all asset creation processes by creating an innovative master template. Increase flexibility as your enterprise grows and becomes more complex with the ability to add template design elements including new regions, languages, sub-brands, and verticals.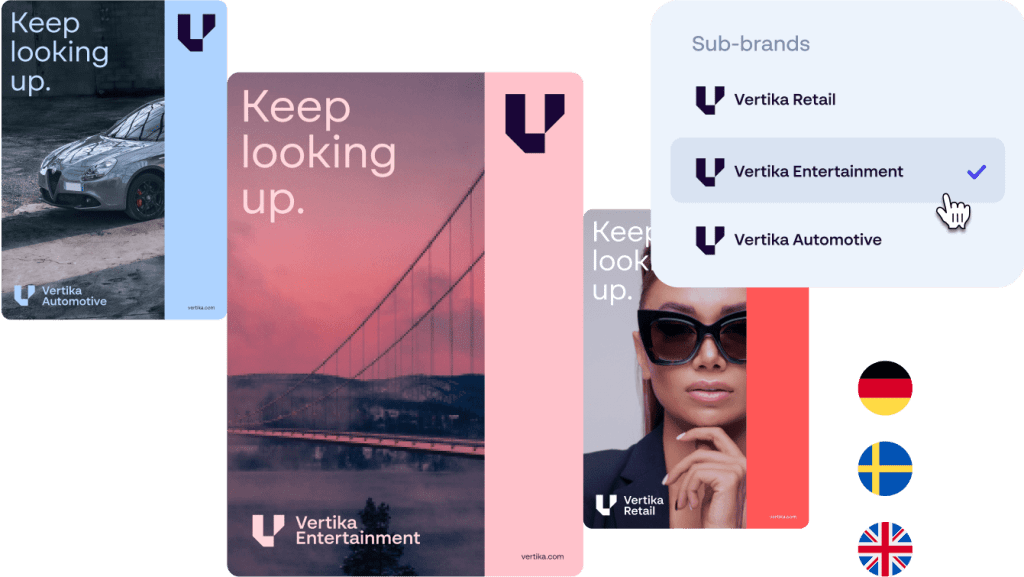 Adapt local assets fast
Protect your brand whilst becoming responsive to every specific business need in all locations. Provide asset templates that give users everywhere the tools to create and adapt outputs instantly. Decide on essential locked down elements for your global branding, adding flexibility to select alternative pre-approved images, text fields, and more.

"People are more excited to do their job just because it's way easier now to get stuff done. So many more employees can create their own assets. They don't even have to worry if it's on brand or not because we've made sure that the templates are on brand guidelines."
Jona Gjini,
Global Employer Brand Lead
Feature overview
Dynamic template technology
Flexible templates allow your users to adapt brand assets and marketing material, changing the format and localising content without breaking the guidelines
Content control
Eliminate the risk of compromising material by pre-defining what can be changed, letting everyone know what's off-limits, and re-defining when necessary
True WYSIWYG
Inevitable last-minute project changes are easily implemented as users can edit text, graphics and layout in real time, and see the end result on screen without delay
Colour palettes
Establish primary, secondary and gradient palettes and stick to your brand's official colours, respecting the important role they play in defining your brand, with no option for an alternative interpretation
Media and vendor connections
Maintain efficient workflows and meet deadlines with time to spare by connecting your templates to printers, video platforms, media agencies and other vendors
Full-range template
self-service
Utilise our self-service system with templates for print, adverts, landing pages, dynamic video, and many more types of
immediately accessible content
Resources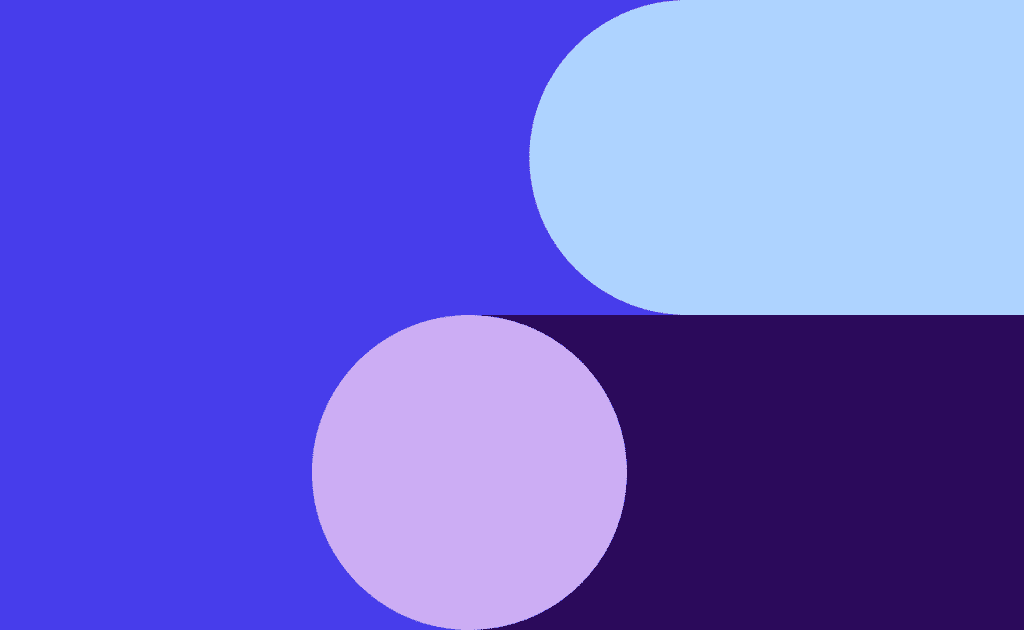 This product connects seamlessly with every solution within our brand management platform, and to other software applications in your tech stack using our API. Take a look at our ever-growing list of integrations.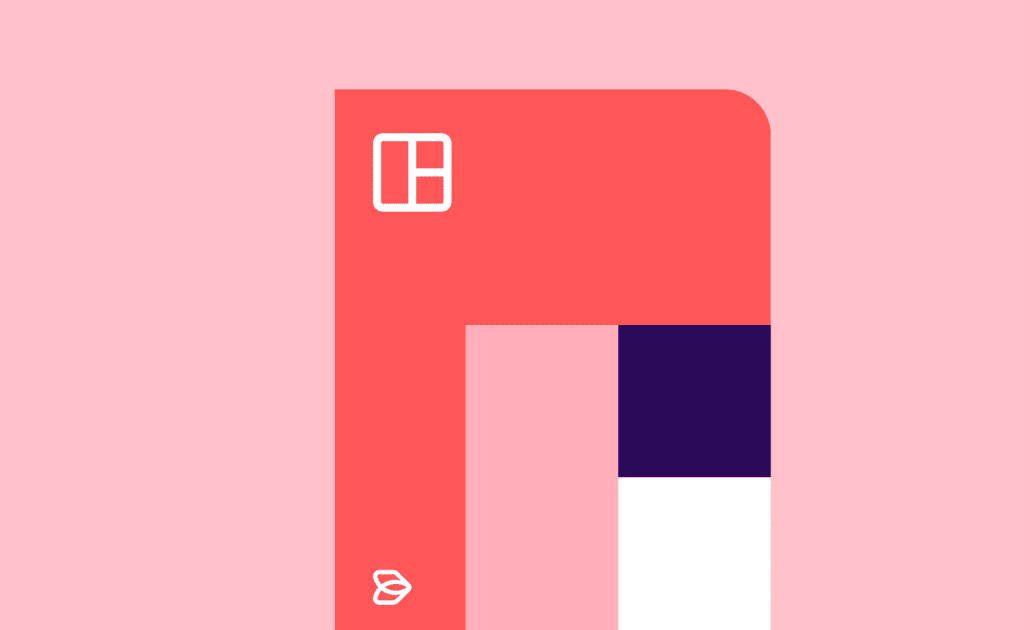 Discover our Produce brochure.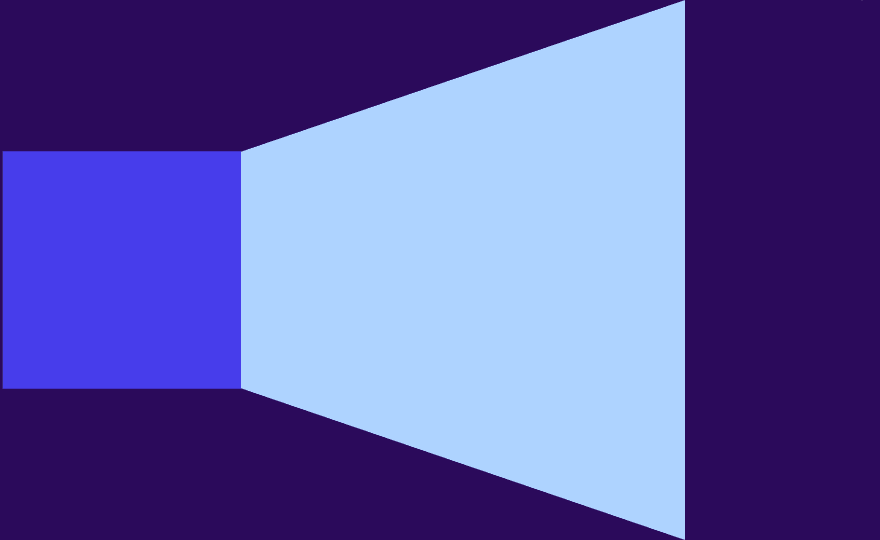 Explore our knowledge base full of help-to-guides, product sheets and a full glossary of key terms.
Create unlimited on-brand assets
Empower the delivery of on-brand collateral with a master template that sets rules for every asset
Do more for less, and create value with every campaign asset produced
Gain control, grow globally and maintain localised customer experiences