Combining central marketing and local execution
How BMW keeps their brand powerful, healthy and consistent
How BMW keeps their brand powerful, healthy and consistent
When BMW Northern Europe (BMW NE) was looking to replace their brand management solution, they searched for a platform that could boost their brand and marketing efforts. They were looking for seamless automation and a way to centralise marketing responsibilities while empowering dealers to execute locally.
When BMW NE had their Brand Hub created, they had every stakeholder in mind. Simplicity and user-friendly UX for both back-end administrators and platform users was in focus, including creative agencies, dealers and employees.
Proper workflows and navigation are important when creating a system that is meant for multiple markets. For BMW, matching their hierarchical organisation with user levels was key, without disconnecting brand and corporate strategies from local initiatives.
Increasing efficiency and simplifying brand processes
With cross-border markets and an extensive dealership network, local tailoring and adaptation is an absolute for BMW's brand and marketing processes. With the Brand Hub, they finally had a tool that streamlined their working processes and secured their brand identity across all markets.
With everything collected in one place, digital assets and brand guidelines work jointly to secure 100% accessibility and consistency in their marketing efforts. Every dealership can now easily access and adapt marketing collateral to suit their needs.

Standing out in a competitive market
Automotive dealerships normally deal with more than one brand. Therefore becoming the preferred brand requires exceptional communication and intelligible administration.
For BMW NE, achieving the perfect workflow between the regional office and the local dealers is one factor. Another factor is the accessibility and usability of their marketing and brand collateral.
It was essential that they could streamline their communication to avoid information and content overload. So they created a brand book for each country team and associated dealers, while content is controlled and managed from one archive.
This way, the local dealerships can obtain and adapt sales campaigns, images, pricing, ads and more whenever they need it. The result is dynamic marketing operations that secure efficiency. Time to market is decreased, bottlenecks are avoided and local dealers have full flexibility without breaking the brand rules.
Working with multiple creative agencies, dealers and internal employees across seven countries makes this system a "must-have" for us. Unified communication and the seamless sharing of assets from one single location keeps our dealers on-brand in all the material they use.
Marie Dellbrant
Brand Director / CMO
BMW Northern Europe
Brand consistency and unified communication is at ease with BMW's brand management platform. All in one place, on time and on brand.
Brand Hub
Created with the local dealers in mind, finding content and information is made easy. Five separate Brand Hubs – one for each division in the Northern Europe region – seamlessly control central brand management.
Each Brand Hub is created in the local language and connected to the same applications for uncomplicated maintenance and administration. With Brand Hub, content is presented and communicated through each regional Hub to match local markets. The content is fetched from their Digital Asset Management archive to secure correct distribution to each Hub. This way, all dealers always have access to appropriate brand guidelines, campaigns, assets, templates, product information and more.
DAM
From car model imagery and scenery images to videos, marketing collateral and guides. Everything categorised and presented with proper structure suited for BMW NE company structure.
Digital assets play an important role in BMW NE. With the local dealers in mind, everything should always be accessible – enabling smooth brand management processes and sales workflows. Connected to the Brand Hub, the digital asset library is structured with categories fitted to BMW user flow. Making navigation and downloading a breeze.
With everything neatly structured, BMW NE won't have to worry that local dealers create their own material and dilute their brand presence. Regardless of channel or asset, the BMW brand always looks exactly the same.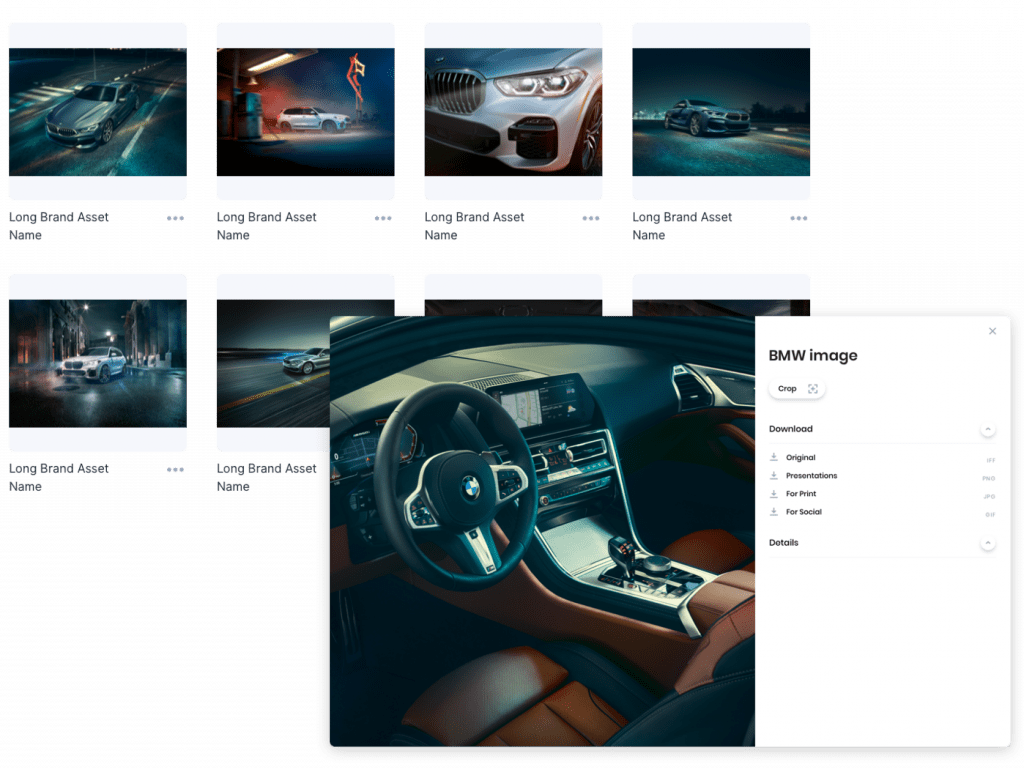 About BMW
Since 1916, BMW has brought sheer driving pleasure to car enthusiasts all over the world, combining dynamic, sporty performance, ground-breaking innovations and breath-taking design.
BMW is one of the "German Big 3" luxury automakers, and holds world famous brands such as Mini and Rolls-Royce under their group umbrella. In addition to luxury cars, BMW also produces motorcycles. BMW's passionate promise for the future is born from the unique history of reinvention. BMW doesn't just build cars. The brand's innovations and exceptional design create emotion, enthusiasm, fascination and thrills.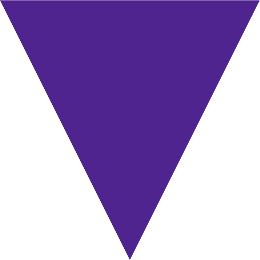 Discover the perfect solution for your brand's needs
Discover more brand stories