Building a multinational brand for a net-zero world
Supporting strategic change and business transition for one of the UK's biggest energy suppliers.
Building empathy and securing stakeholder buy-in
As a FTSE-100 listed company, and employing around 12,000 people, SSE saw a change in its Group architecture in 2020. A new start required a new strategy for SSE, and a refreshed brand identity was required to be rolled out to employees and external stakeholders. As the growth of any business comes with extra complexity, the people at SSE understood the importance of consistent branding in maintaining customer confidence and loyalty.
Investing in a software solition that could launch and manage the new brand became a priority to ensure every team and stakeholder fully understood the changes, the plans and ambitions for the company, and were fully onboard with what was necessary to activate the new brand.
"Papirfly have provided us with an essential brand management solution that has allowed us to roll out a new brand identity to a wide range of teams and business units across both SSE Group and our regulated electricity network at the same time.
This has enabled us to deliver brand consistency, efficiency and a platform to regularly share new and refreshed brand assets as soon as they become available"
Suzie Rook,
Head of SSE Group Brand and Design
SSE
Managing a brand in transition
The project posed several challenges. SSE is a multinational company with a large workforce, continually growing in complexity as it succeeds, with an ambitious drive to continue being the UK and Ireland's clean energy champion – maintaining momentum for the brand alongside company growth was essential.
Brands are defined by how they look and come across – and what they say. SSE's brand and design team were tasked with meeting the demand for corporate, sales, marketing and technical collateral from across the company. For any chosen brand management platform to succeed, it had to help the team manage the entire process – from planning and design, through to production and delivery.
The timing of the project also proved significant in the context of COVID-19. The effects of the pandemic – coupled with the fact that the SSE Group operates from multiple sites – meant that a flexible SaaS cloud-based solution which would support remote working was essential.
Brand management software solutions for an evolving energy business
Educate & Control
Understanding the new brand identity across all channels
For many stakeholders, the SSE Brand Centre – the one point of truth for how the brand should look, feel and be used by everyone at SSE – would be their first introduction to the 'new brand'. It was vital that accessing the brand became a simple, enjoyable and valuable experience for all users. The Brand Centre provides a ready source of pre-approved and on-brand templates, guidelines and assets, this single online portal highlights the company's vision and purpose to continue to pursue a sustainable business strategy. Papirfly also developed a separate Brand Centre for SSE's electricity networks business which operates independently from its parent company – on-brand across verticles.
Manage & Share
A comprehensive digital asset archive
A comprehensive archive of digital assets was developed with Papirfly – all structured, categorised and tagged to reflect the new Group architecture, its focus on renewable and thermal energy, and the company's low-carbon infrastructure. The availability of relevant rich content helps to tell the SSE story and build an accurate picture of a business that knows where it's going.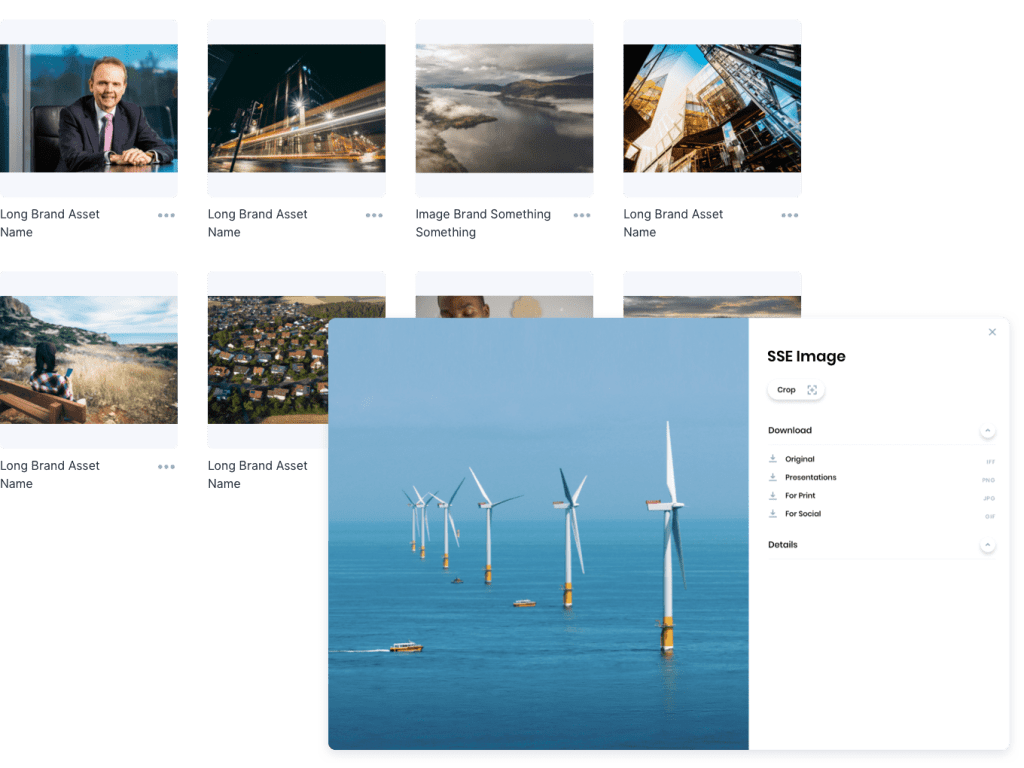 Create & Activate
Self-serviced online templates
Given the significance of the changes, the brand had to make a positive impact when introduced to stakeholders. Powerful on-brand template technology guarantees high quality, consistency and compliance across all channels. Papirfly's templates provide an in-house 'self-service' design studio system that streamlines the production of unlimited enterprise collateral throughout the business.
About SSE
As one of the leading generators of renewable electricity in the UK and Ireland, SSE is building a better world of energy for generations to come.
SSE develops, owns and operates low carbon infrastructure to support the zero-carbon transition. This includes onshore and offshore wind, hydro power, electricity transmission and distribution grids, alongside providing energy products and services for businesses.
2020 proved to be a pivotal year for SSE. In January, the company sold its retail energy business to OVO Group which allowed the energy giant to focus more exclusively on its renewable interests and regulated electricity networks, as part of its commitment to achieve net-zero carbon emissions by 2050.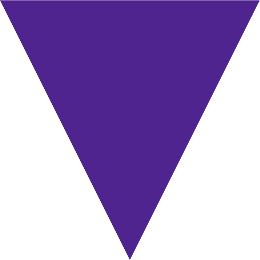 Let's find the perfect solution for your brand
Discover more brand stories