In "The power of print in retail", we demonstrated why print marketing still has a powerful role to play in today's increasingly digital landscape, and the science on how it cuts through the noise of online advertising and social media to really capture the imagination of customers worldwide.
To emphasise the importance of print even further, and to offer a real glimpse into how you can make the most of print in your own marketing campaigns, below we have highlighted some inspirational examples from other brands worldwide.
We hope they offer you some food for thought on persisting with printed materials within your marketing, rather than make a wholesale switch to digital platforms.

Chunky direct mail
The confectionery giant Nestlé took a direct approach to build awareness for the chunkiness of their Chunky Kit Kats. The cards they sent out to customers mimicked the "Sorry we missed you" style cards that people receive when their deliveries couldn't be delivered for one reason or another.
Once they opened these, they would find out they can use the card to pick up a free Chunky Kit Kat at selected retail stores. This physical, direct coupon worked a treat, as it was sent straight to the customer's doorstep and gave them something that they could immediately go out and claim in their local area.

Bringing tactile features to boutique stores
Although primarily an e-commerce retailer, Monsoon saw enough value in the power of print and physical media to open a collection of boutique stores in select locations. These stores included printed brochures and features of how their products are made through their unique artisan techniques.
These physical stores and the vibrant displays and posters within them were designed to help customers develop a deeper appreciation for the brand, how it operates and what it stands for. This would encourage stronger emotional ties and provide a more intimate, tangible experience for the consumer.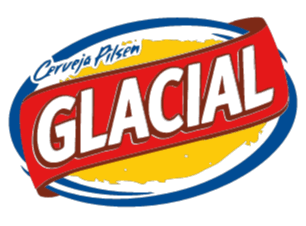 A dual-purpose print ad
As a beer retailer, Glacial understands the importance their customers place on their drinks being at just the right temperature. This was emphasised in a print campaign they ran in several magazines which were to be torn out and soaked in water. You then wrap it around the bottle, put it in the freezer, and the salt particles in the print ad prevented the beer from freezing.
This ingenious piece of marketing delivered consumers with something immediately useful that they could apply to Glacial or any other drink of their choosing. This helped build an affinity between audiences and the brand for providing them something valuable free of charge.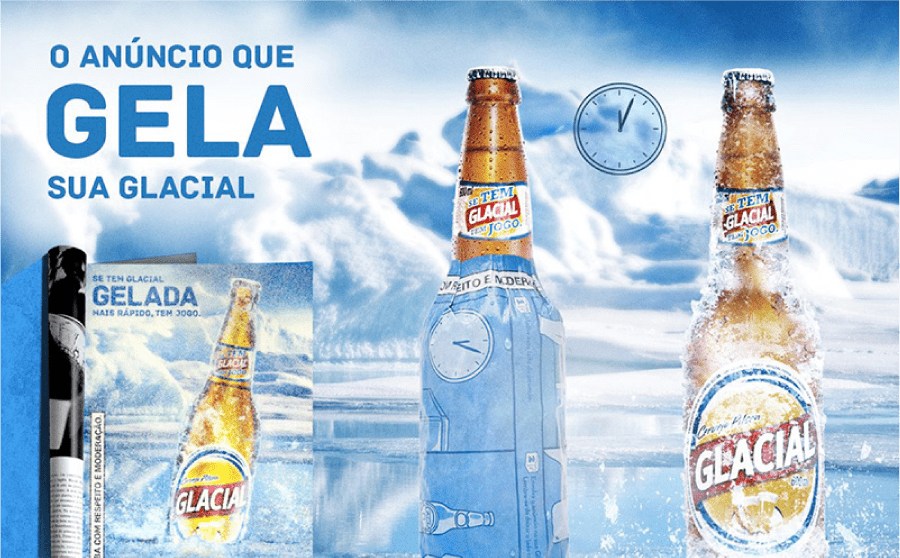 Helpful advertising
Among Nivea's wide range of health and beauty products is their sunscreen collection, and they used an extremely clever form of print to highlight this to customers. They created a print advert that incorporated a small solar panel. This meant that, when customers were hanging out in the sunshine (hopefully wearing Nivea's sunscreen), they could use the ad to charge their phone.
This encouragement by Nivea to their customers to enjoy the sunshine even longer knowing their phone wouldn't die during their day out was a great way to endear the brand and their sunscreen to the masses.
Blurring the lines between print and social
C&A found a brilliant blend of print and digital to capture the imagination of their customers. They would deliver personalised magazines to their customers that were linked to their individual Facebook account. Then, while reading the magazine, readers could hit a like button on the pages, and that would in turn like the corresponding Facebook advert.
This gave C&A valuable data on which of their products was garnering the most attention from their customers, while it was a quirky and interactive innovation for their customers to enjoy while they read.
Harnessing the power of simplicity
Hardly changing since 1961, the McDonald's 'golden arches' have become one of the most recognisable logos in the world. So recognisable in fact, that you don't even need to see the whole thing. In the recent series of ads below, McDonald's used the unmistakable power of its logo to highlight their home delivery service.
All three ads in the series are strikingly simple, using one half the iconic 'M' to signify delivery from one of their restaurants and illuminate a single room in a house or block of flats at night. Paired-back to bold colours and a single line of copy, they're a great example of how a creative print ad can say so much with so little.
Stats that prove the power of print
If the examples above aren't enough to persuade you that print hasn't gone anywhere, the insights below should help change your mind:
92% of shoppers say they prefer print marketing when making a purchasing decision (Source Pica 9)
Branding is 185% stronger in print advertising than digital advertising (Source Newsworks)
79% of people take action after seeing print ads, compared to only 45% after seeing digital (Source Geomares)
69% of 18-24 year olds prefer print and paper communication in comparison to reading off-screen (Source Pica 9)
According to neuroscience research, print ad recall is 70% higher than digital advertising (Source Forbes)
Are you making the most of print in your marketing?
There is still huge potential for retailers and further brands to use print creatively and increase engagement with both new and existing customers. Although there is no slowing the digital revolution, frequent and distinctive uses of print collateral can leave a big impression on audiences, be it:
Elaborate signage displays
Reactive/interactive magazine ads
Physical coupons and tickets
Door drops like brochures, leaflets and flyers
But remember, like any form of marketing communication, your print collateral must maintain complete consistency with your brand's distinct identity. BAM by Papirfly™ helps you keep this in check across all your marketing materials, both print and digital.
An easy-to-use platform that enables all members of your team to create an infinite number of printed assets, regardless of design expertise
Customisable templates empower you to swiftly produce assets at the size and scale you need, from substantial posters and displays to compact brochures and coupons
Locked-down elements give you complete peace of mind over brand consistency across all your channels and markets
Discover the difference BAM can make in how you produce on-brand printed assets on time, every time – get in touch today to arrange your free demo.