Elevate your branding with Brand Activation Management
A brand is every company's unique calling card. They're how customers identify value, how they engage with a business, and how candidates decide where they want to work. Fundamentally, a brand is every organisation's most valuable asset.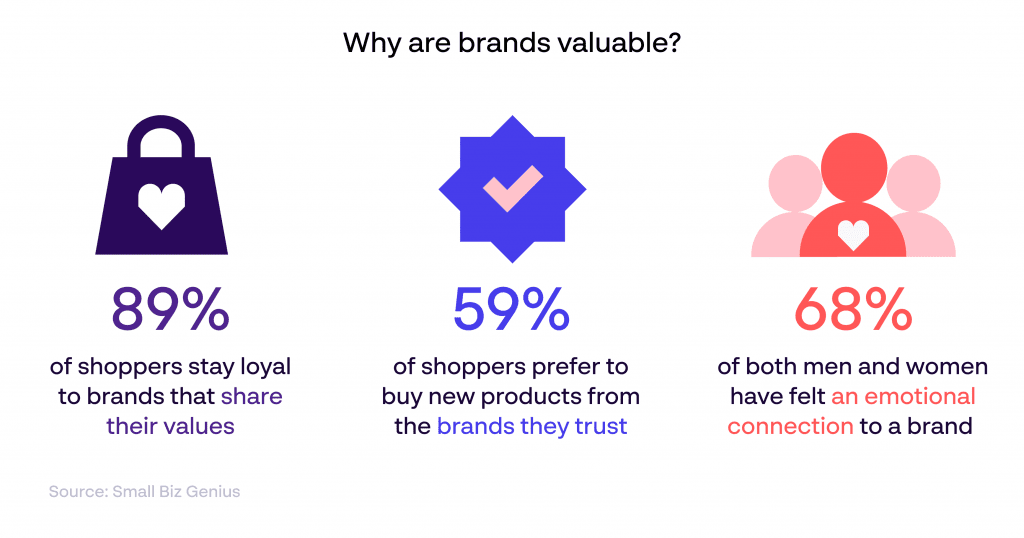 Elevating a brand that customers relate to and top talent want to work for is a challenge in and of itself. And, as marketing expectations continue to grow, budgets shrink and the digital landscape evolves, it only becomes harder for teams to build an effective brand.
How Brand Activation Management elevates marketing
Before we explore how brand activation elevates marketing, it's first important to understand the value of unique experiences and why they are at the core of every brand activation strategy.
Simply put, by providing memorable pursuits for prospects, and creating tailored content, hosting exciting events and curating memorable experiences, brand activation allows companies to form deeper connections with customers.
While there is no 'one size fits all' approach to effective brand activation, these engaging marketing techniques most commonly involve: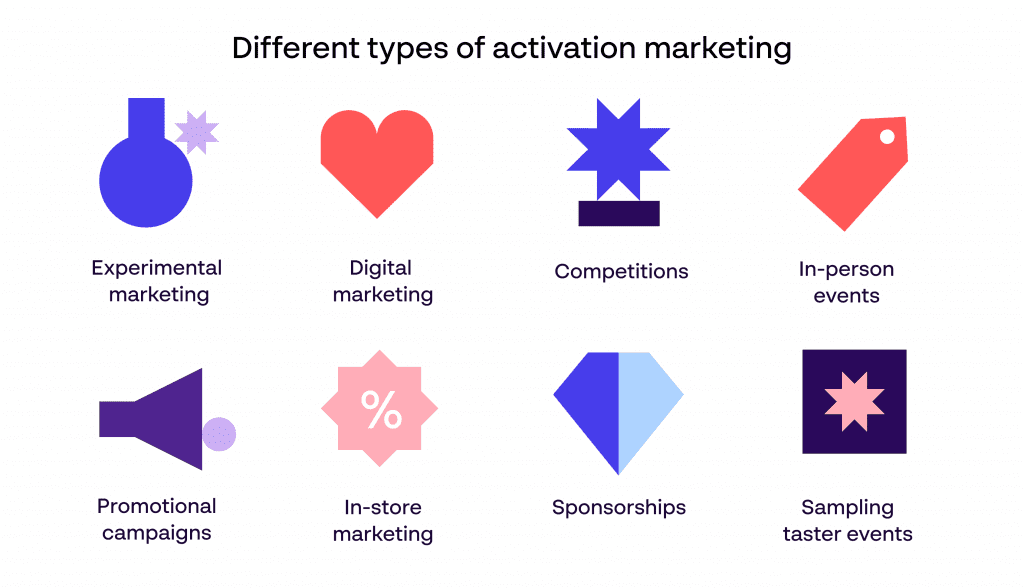 These different types of marketing can work in tandem to elevate brands in a few primary ways:
Strengthen customer relations
By employing brand activation principles throughout campaigns, brands can create experiences that help form strong relationships with prospects.
While businesses can never retain 100% of their customers, the most successful enterprises rely on these meaningful connections to stimulate repeat business in the long term.
Engage audiences
Brand activation is also an excellent way to keep customers and clients engaged by creating unique encounters that genuinely excite them.
By utilising the full potential of Brand Activation Management, organisations can find themselves at the forefront of their customers' minds, which can prove a boon for customer retention and brand recall.
Increase brand awareness
Harnessing brand activation is also a great way for brands to create a ripple and stand out in such a vast ocean of content and competition.
By being a more significant presence in peoples' lives, potential customers can begin to feel a greater attachment to the brand. This increased familiarity increases the value associated with a business and boosts brand equity.
Activating customers and getting them to interact with your brand is often the difference between marketing success and failure. To learn more about Brand Activation Management and the advantages it can bring forth, read on.
How to implement a brand activation strategy
Although brand activation can generate outstanding results, enhance brands and bolster businesses, implementing a winning strategy within marketing departments doesn't happen overnight.
Thanks to the fast-paced nature of marketing, there is often very little capacity for Brand Managers to take a step back, realign their focus and make changes for the better. To overcome this issue, brands would traditionally have three options:
Outsource some of the work through an agency, and eat into their budget
Reduce the volume or quality of output, and risk existing marketing plans
Hire new talent, which can often be costly and time-consuming
However, with the help of a dedicated Brand Activation Management solution, these solutions can help businesses realign their strategy and unlock the full spectrum of brand activation benefits without significant investment.
What problems can a dedicated BAM solution solve?
"We don't have the resources to deliver a campaign"
As marketing budgets across the board shrink and resources are stretched thin, teams often have to make the impossible decision to reduce the quality or quantity of content they deliver.
By cutting back on deliverables, carefully laid plans can quickly unravel, and cause the effectiveness of campaigns to be limited. As well as missing important targets, this can also detriment a brand's ROI.
Comprehensive brand activation software helps lower the buy-in for content creation and empowers teams to deliver more in a shorter time frame without cutting corners or compromising on quality.
Freeing up budgets doesn't just allow for more creative thinking in the office, but it can also reduce the likelihood that plans have to change, keeping brand strategies aligned.
"Our brand is inconsistent around the world"
Brand consistency is one of the most important aspects of a strong, successful and instantly recognisable brand.
However, inconsistent branding across an entire business seeds doubt in the minds of potential customers. Even minor discrepancies in brand identity and messaging can compromise an organisation's trust.
By employing the use of a purpose-built brand activation solution, custom templates can be built that align with established style guides. These intelligent templates enable anyone within a company – regardless of their design expertise – to create on-brand, quality materials with total ease and confidence.
Consistent messaging is at the core of every recognisable brand – and that's for good reason. Data suggests that unified brands are up to ​​3.5 times more likely to stand out – a huge benefit in such a hyper-competitive environment.
"We do not have the capacity to think strategically"
Marketing is fast-paced, and deadlines are tight. Not only does this leave little room for error, but having such a hectic schedule also means teams have no time to take a step back and think ahead strategically.
Without investing any strategic forethought into campaigns, targets often go missed and marketing ROI can fall flat.
A brand activation portal can deliver a hub of time-saving tools that allow teams in-house to deliver more, faster. By freeing up capacity, more time can be dedicated to sharpening and improving strategy before the green light is given.
The end result? Campaigns perform better and are more effective at generating their designated end goals.
"We don't have the skills to deliver video content in-house"
Modern audiences are consuming more video than ever before, which is why a considerable number of brands incorporate this type of content at the heart of their campaigns. However, to do this, many companies rely on the skills of third-party creative agencies.
As well as being a costly endeavour, agencies may not have the ability to turn around content quickly enough, limiting a brand's ability to capitalise on last-minute fads and trends.
By incorporating a comprehensive BAM solution in the office, video production can be brought in-house, allowing teams within the business to take the reins on delivering video content for the brand.
Not only does this help limit marketing expenditure, but, by bringing accessible tools inside the company, teams can build the content they need faster without relying on a third party.
These examples only scratch the surface of what is possible with an all-in-one BAM solution. To learn why else a Brand Activation Management system is important to your business, read our article.
Unlock the full potential of brand activation with BAM by Papirfly™
Brand activation is the perfect blueprint to elevate your corporate image and deliver results. But, implementing this strategy as part of your brand can be a long, costly and time-consuming task.
To empower teams and allow them to unlock the full bounds of their creativity, BAM by Papirfly™ is a highly capable, all-in-one brand portal that provides tools to preserve, protect and propel your brand to new and existing audiences.

Create
Build assets aligned to brand guidelines with no design experience using BAM's strong combination of smart templates and creative automation
Deliver on-style brand assets for a wide variety of mediums with ease and speed, including social collateral, posters, brochures and digital signage
Localise collateral to multiple markets and deliver global campaigns with complete confidence
Manage
Build assets aligned to brand guidelines with no design experience using BAM's strong combination of smart templates and creative automation
Deliver on-style brand assets for a wide variety of mediums with ease and speed, including social collateral, posters, brochures and digital signage
Localise collateral to multiple markets and deliver global campaigns with complete confidence
Educate
Unify the look and feel of your brand by using BAM to house style guides and colour palettes for global teams
Project the vision for your brand to employees across borders and share information in a few clicks to keep staff committed to shared goals
Store & share
Centralise infinite assets into a single, organised hub and allow teams to find what they need, without sending emails or making calls.
BAM by Papirfly™ is the ultimate, all-in-one marketing solution for teams across the world. But, how much does it cost, how does BAM eliminate mistakes and how long does it take to implement? Find out the answers to all of these questions and more in our article.
Alternatively, get in touch with our team today, or book a live demo with us online.
---
The best way
to manage your brand.
See it in action.
Boosting revenues
Doing more for less
Activating brands on a global scale