What are filters?
There are many ways to find what you are looking for in Place. The search options and filters make up a powerful tool to find your valuable assets. You can combine all filters with each other to narrow down to the exact assets you are looking for.
Markets
The Markets filter will show you what business areas assets belong to, and any Geo location stored in images. Read more about markets here.
Categories & Tags
Show the systems category tree built by the system admins, and tags added by the person uploading the asset. Read more about categories & tags here.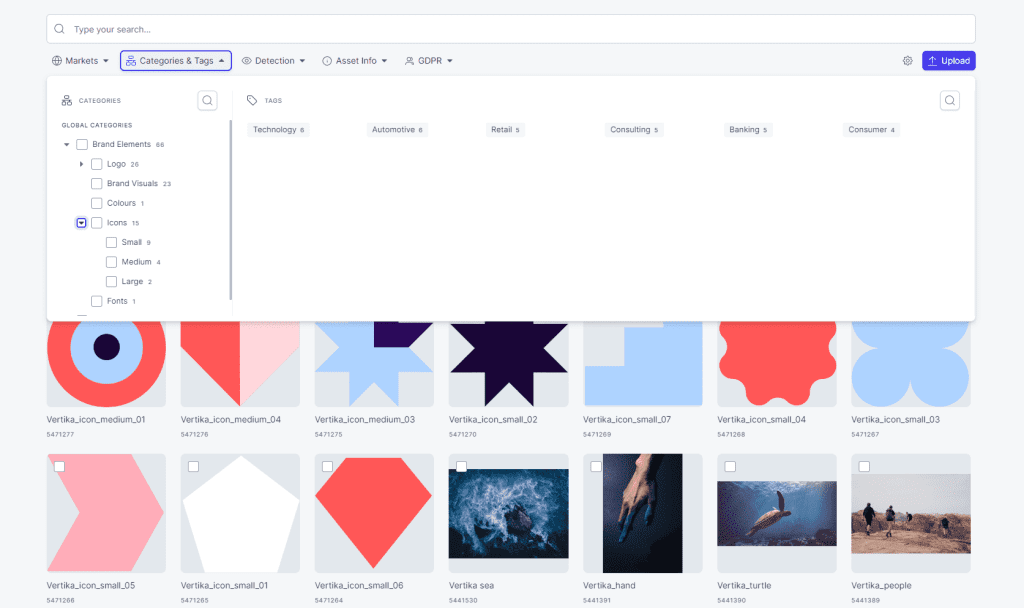 Detection
The detection filter show automatically detected tags set by the AI of the system. Read more about detection here.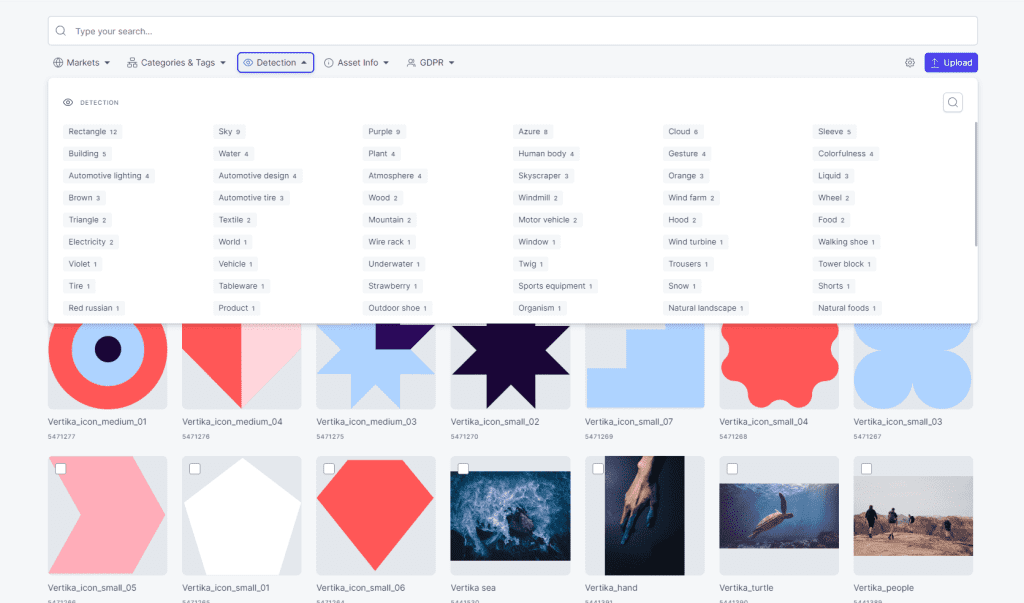 Asset Info
All automatic file analysis filters can be found here. Read more about asset info here.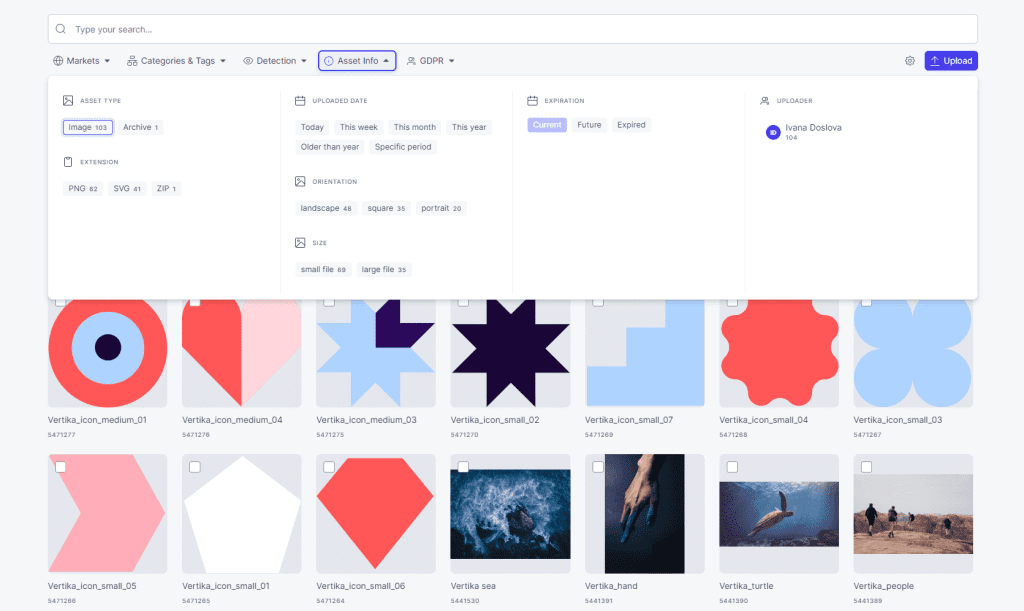 GDPR filter
Filter on photo sessions related to GDPR signed forms. Read more about the GDPR filter here.