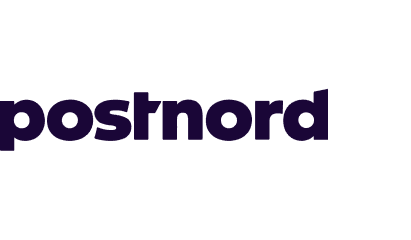 Ensuring success on the rebranding journey
PostNord's brand management platform was key for their people when launching their new brand.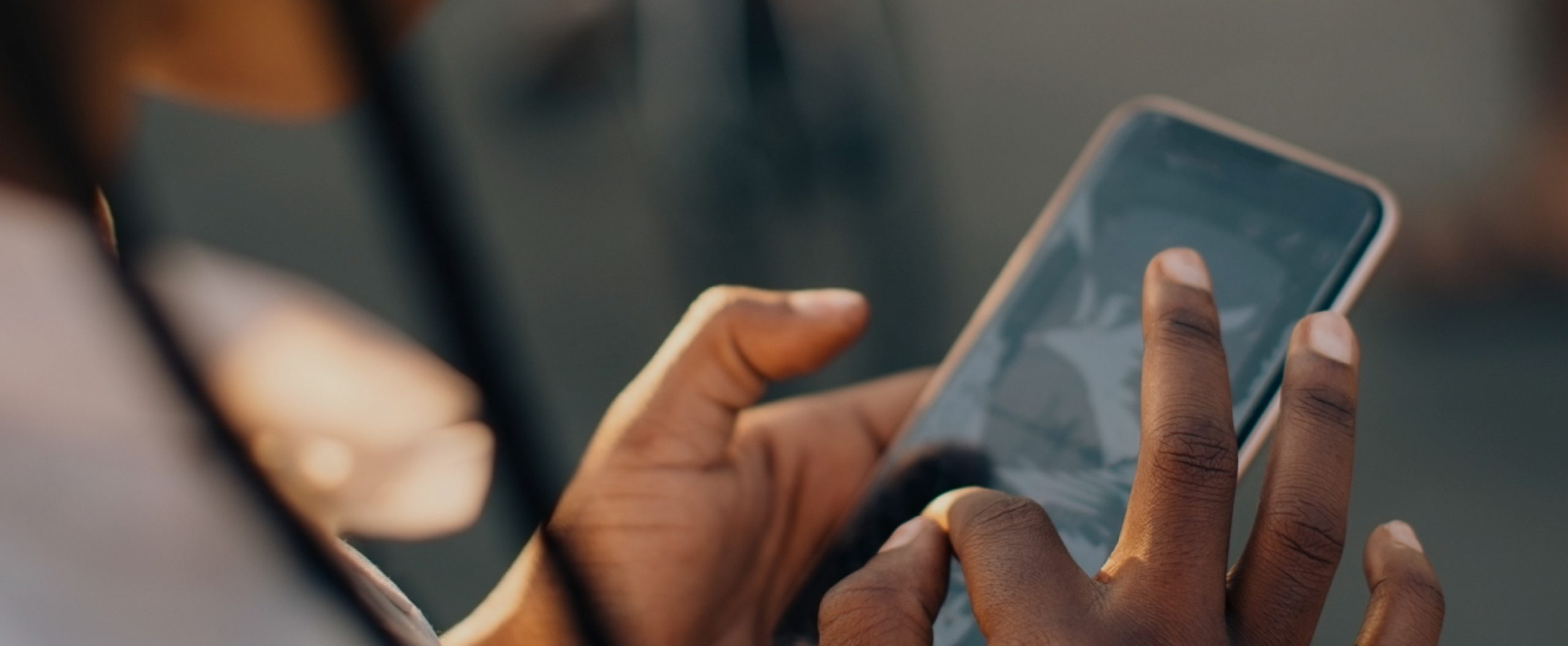 Rebranding with a brand management platform
Rebranding should not be taken lightly – something PostNord knew in 2019 when embarking on their journey to launch a new brand. Updating and modernising their visual identity to establish PostNord as the delivery brand of choice for e-commerce consumers was a key part of their business goals.
With 28,000 employees in five countries and an extensive delivery network including both parcel and letter terminals, distributing the brand and ensuring brand consistency was a daunting challenge.
Understanding they would need everyone on board, teaching their people how to use the brand and ensuring everyone recognised the values and identity from day one was essential. To reach their launch ambitions and goals they saw the benefit of completely digitising their new brand design – establishing one online source of truth, accessible to everyone for their team and individual needs.
"When we launched our developed brand identity, we also made all the visual elements available in a digital platform. PostNord is a large Nordic Group with several partners that use our brand elements.
So, we need to make it easy for everyone to use. This makes implementation faster and smoother. Therefore, most of our visual identity is available online"
Hannah Myrhed,
Coordinator at PostNord Group Brand & Communication
The digital launch of the new PostNord brand
A crucial factor when rebranding is guaranteeing that everyone is on the same page. PostNord accomplished this by digitising their new brand guidelines.
Prior to launching their new brand, PostNord worked with designers and creative agencies to define new colours, fonts, icons, patterns, imagery, layout systems and more. Once the new, modern brand identity was shaped, by working with Papirfly, a unique and brand-distinctive hub was created to align with the identity.
PostNord's 'Brand Terminal' was born.
From the launch date, everyone had access to the exact same information about their new brand including complete brand guidelines, new templates and a media archive for downloading new brand assets. This way they could better control the distribution and logistics of their new brand and eliminate the use of old brand elements.

"The new platform was a crucial part in our rebranding process. It's seamless, efficient, and gives us total control."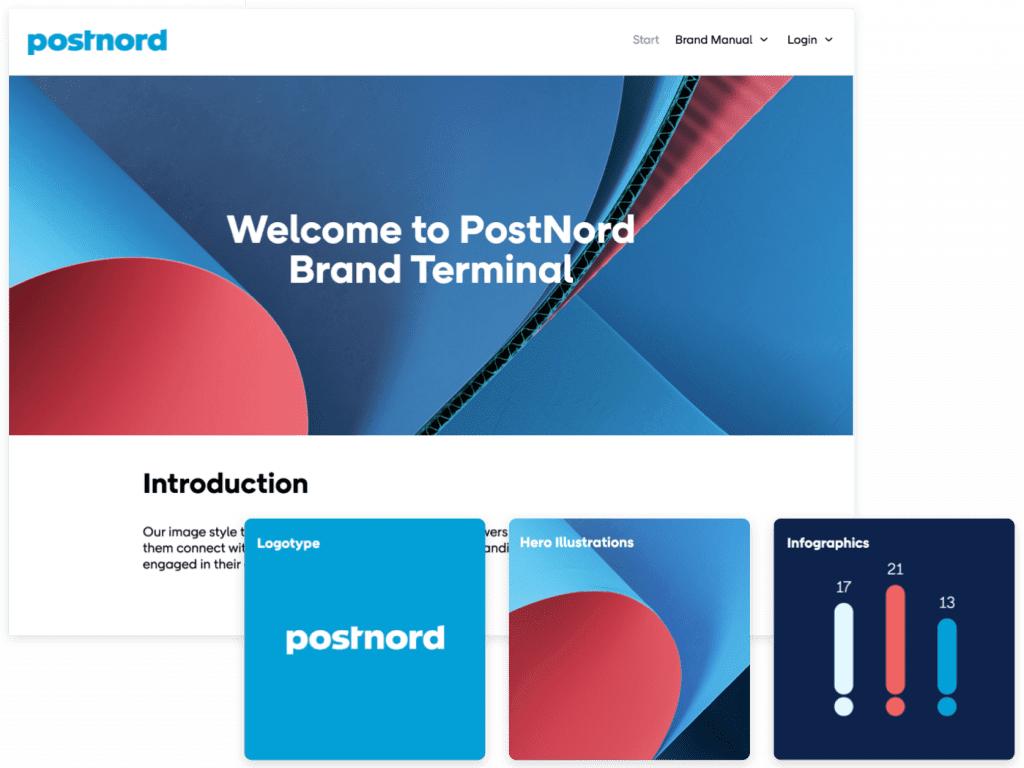 Educate & Control
Created with the purpose of sharing the brand with anyone, their online hub made everything easy to understand and logical to navigate. With PostNord's Brand Terminal, there is no guessing – everything about the new brand is loud and clear.
Perfectly matching the brand identity, their unique online portal provides an easily accessible overview of everything their brand has to offer. All in one single place. With just one click, anyone can locate what they need, whenever they need it. Everything about their brand identity is carefully explained and visualised to eliminate any uncertainties – using the PostNord brand should be easy and fun.
To make it even simpler, the Brand Terminal we built with them is connected to a Digital Asset Management (DAM) system, to secure seamless usability between brand guidelines and the featured brand assets.
Manage & Share
Presenting a brand online is no good without a proper Digital Asset Management system – making sure every brand asset is available for download or sharing 24/7.
When PostNord designed their new brand, a whole range of new brand assets came to life defining their new look. Upon launch, PostNord made sure all new assets were neatly structured and organised for everyone. Their new customised font, new imagery and all other important brand elements are always available for download.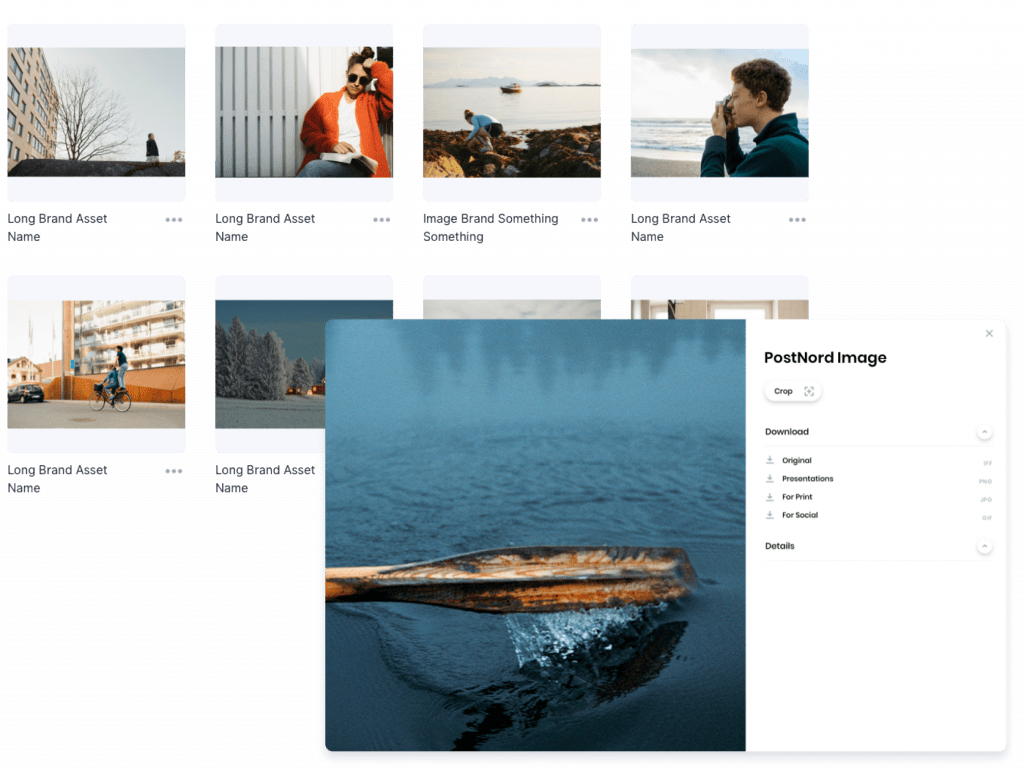 About PostNord
PostNord is a leading provider of parcel and logistics services to, from, and within the Nordic region.
They ensure the provision of a postal service to households and businesses in Sweden and Denmark, regardless of where they live and work. PostNord connects companies, public authorities and consumers and enables business, trade and communication in the Nordic region.
With their expertise and strong distribution network, they put in place the conditions for the e-commerce, distribution, logistics and communication solutions of tomorrow in the Nordic region. In 2020, the Group had around 28,000 employees and sales of SEK 38.7 billion. The Parent Company is a Swedish public limited company with Group headquarters in Solna, Sweden.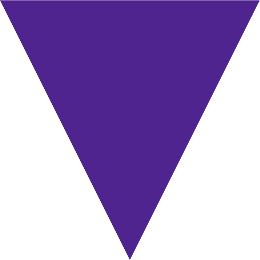 Let's find the perfect solution for your brand
Discover more brand stories