It's safe to say that streaming accounts have been working overtime throughout the last year, and it got us thinking… What lessons can we learn from Hollywood movies, and how can we apply them to have a positive impact in marketing?
If you're still scrolling endlessly through the movies menu and can't decide on a film for a quiet Saturday night, we've put together a watchlist that's filled with key take-outs for marketers.
So, grab your popcorn, turn off the lights and get yourself comfy for the premiere of Papirfly's marketing lessons from the movies.
Oversights can cost you big time
You might have the budget to pour endless time into creative agencies and blue-sky thinking, or to roll out huge global campaigns across every channel you can imagine. But that doesn't mean you have everything under control…
"No expense spared" is a phrase that appears throughout Jurassic Park before the inevitable happens; mistakes are made, certain things are underestimated, and the park descends into chaos. Compare that to losing sight of your campaign strategy, and you could be looking at inconsistent assets, materials that aren't suitable for local markets and incoherent messaging.
In the world of marketing, that's the equivalent of being stranded on an island overrun with ferocious dinosaurs.
The lesson for marketers here is to use your budget wisely. Make sure you can take a step back to get a bird's-eye-view of your workflows and marketing materials, and how they are being used by your teams.
Our verdict: A classic for all the right reasons
"Dodge, Duck, Dip, Dive and Dodge."
The five Ds of Dodgeball remind us of the benefits of having an agile approach. And, just as importantly, that there are downsides to not having one. Make the wrong move, or move too slow, and your brand perception could take the hit. You also run the risk of missing out on amazing business opportunities because you simply didn't react.
Things will always move fast in marketing. So you need to be ready for changes in shopping habits, consumer attitudes, technology, current events and the industry itself.
Taking the time to develop an agile marketing strategy will help you predict these changes before they happen and put you in the position to refocus your approach when they do.
Our verdict: Effortlessly funny and engaging
Know your audience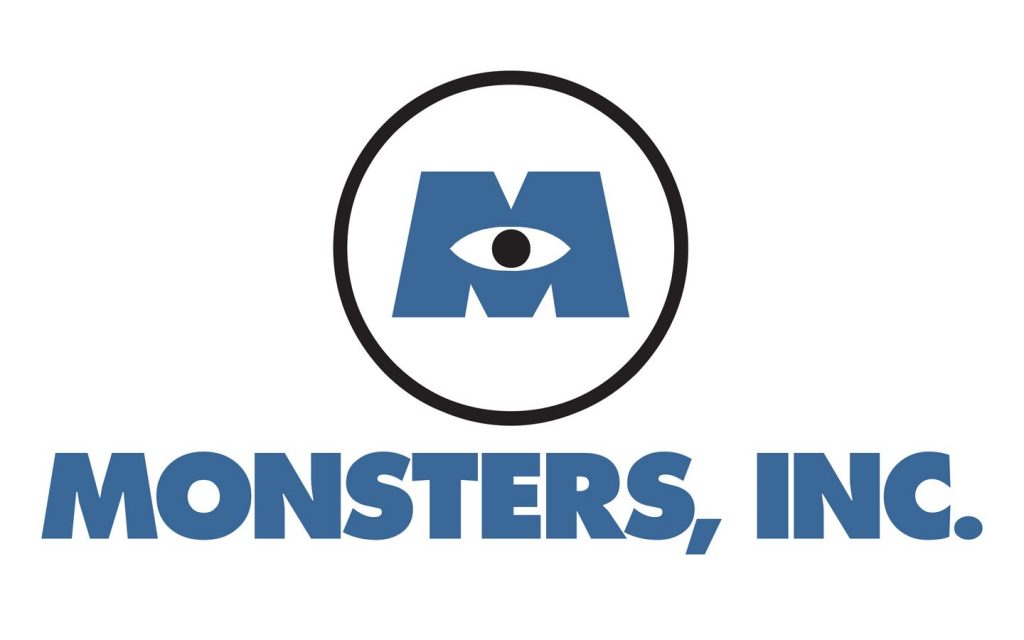 Just like Sulley and Mike, you might think you've got a tried-and-tested way to keep your audience engaged. But when your only trick is serving the same content time after time, it won't be long before they get tired of it, or start ignoring you altogether.
Using techniques like empathy mapping is a good way to uncover your audiences' pain points and position your brand as the solution. While your overarching brand purpose might remain the same, the way you communicate it to your audience will be better aligned with their needs and values.
Monsters, INC. also teaches us that the way things have always been done isn't always the best. It can be hard to break away from the status quo, but being brave and venturing into the unknown can shake up the entire industry for the better and put you ahead of your competition. Continuous evaluation of your audience can help you find new and uncharted ways to resonate with consumers.
Our verdict: A wholesome story that's elevated with comedy

Don't lose control of your content
Sharknado is a movie that shouldn't have been. And yes, it's as ridiculous as the name suggests. Starting out as a joke between friends, this low-budget TV movie, complete with bad special effects, terrible acting and a storyline that makes little-to-no-sense, somehow became a 6-part movie franchise.
It's a great example of how content can take on a life of its own and go beyond the control of its creators. When you have teams across the globe using different agencies to create thousands of assets and marketing materials, it can be easy for something completely off-brand to slip through the net.
Save yourself a Sharknado by using a digital asset management tool to centralise all your marketing assets, making them easily accessible and adding extra layers of approval.
Our verdict: An unlikely recipe for storyline success
Stay one step ahead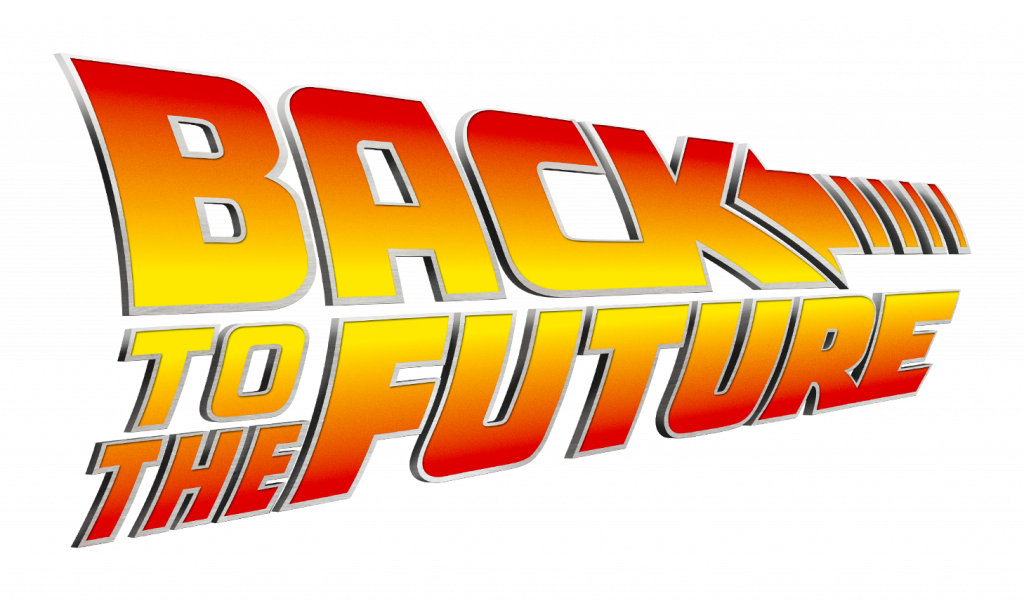 What makes Marty McFly the hero in this movie is his ability to think on his feet and stay one step ahead of Biff, his arch-nemesis. He does this by keeping the past, present and future in focus and anticipating every move before it happens (or happened).
We also see Doc and Marty learning lessons from failure, adapting on the move, solving problems in the face of adversity and never giving up on their goals. These attributes wouldn't look out of place in a successful marketing team.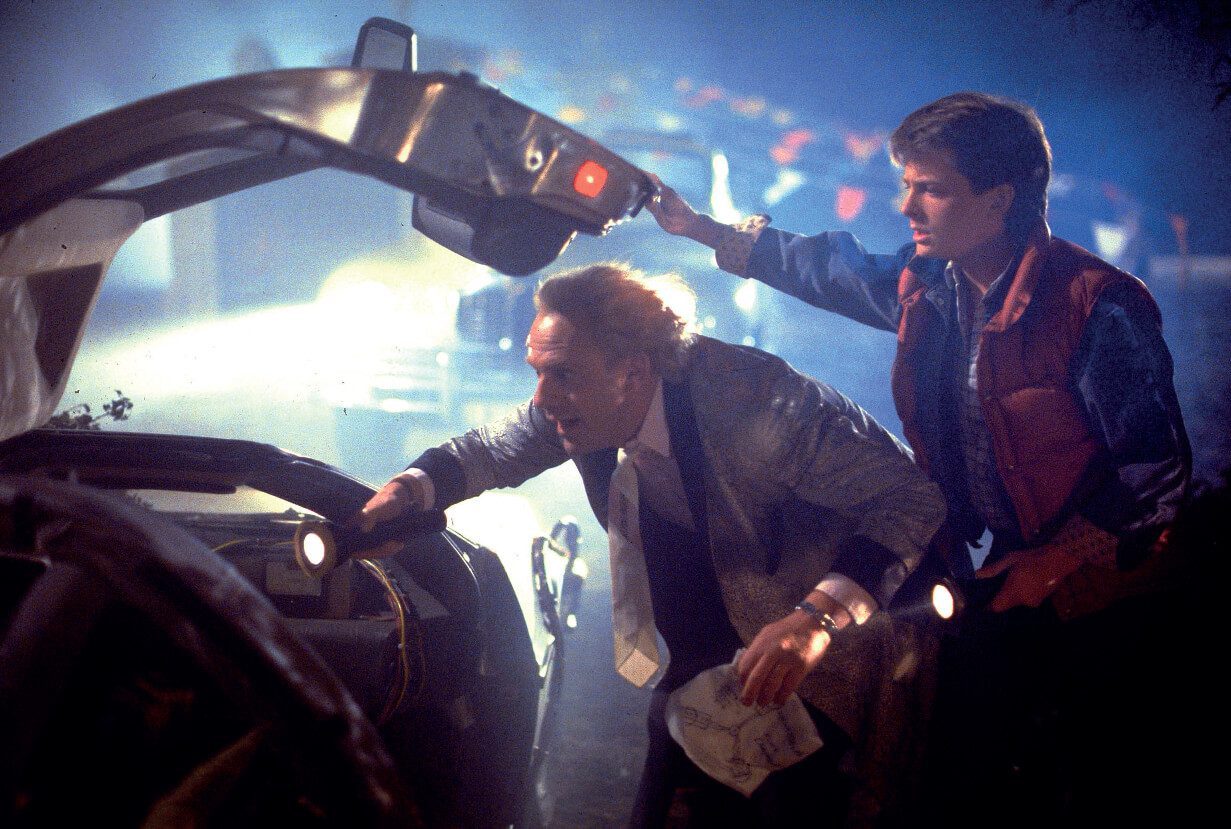 If you don't have access to the flux capacitor, then data is your closest thing to time travel. Having a way to collect, analyse and share data will help you predict industry changes before they happen and make those early decisions that will change the course of history for your brand.
Our verdict: Way ahead of its time – in a very positive way
Work smarter, not harder
While we can't condone skipping school, we have to admire Ferris Bueller's creativity, boldness and ambition to do things differently. Sometimes you can get more done by breaking the routine and allowing yourself more time for what matters.
Part of the Papirfly vision is to create a world where work doesn't have to get in the way of life. With the right tools, there are more possibilities than ever to be creative and achieve more in less time.
So many leading brands are embracing employee empowerment by trusting their team's expertise, communicating effectively, listening to their suggestions and removing the need for micro-management.
The result is more self-directed employees with a clear understanding of business goals and the confidence to deliver. This not only increases productivity, but creates an environment where teams are enthusiastic about their work.
Our verdict: A must-watch for an entertaining escape

The moral of the story
All great movies have a protagonist, a goal to overcome, and a resolve. This is where marketing and story-telling crossover to take your brand on a journey to discover its purpose, resonate with audiences and achieve your business goals.
As well as a great excuse to put your feet up and enjoy a good film, we hope our movie selection has brought you the insights you need to make your marketing memorable.