So what makes a good social media strategy? The buzzword is responsiveness – reacting quickly and positively. Social media goes at pace – news breaks on Twitter, in particular, far faster than it will reach other media, and it enables the audience to respond to what's happening.
High-profile celebrities can get into hot water when they comment on current affairs, for example, and the rise of the citizen journalist has been very evident on this channel – which puts brands in the firing line.
As a brand, you need to react – fast. When this happens, you need a robust social media strategy that will dictate how (and why), and where you react, so that you can develop marketing materials that resonate with your audience. This is when turning to brand management software that enables you to develop that response in real-time is not just a nice-to-have. You need effective marketing materials at your fingertips, and templates you can use to create new ones. Everyone is watching – which has its pros and cons.
Why you need responsive digital content
Say you're a B2C brand and a customer, who is a key influencer with a significant following, gives a damning tweet about one of your products. How do you respond? Firstly, if you don't have a good social media strategy in place, you risk being inconsistent in your language or imagery, which is a mistake for brand recognition. Secondly, if you're too slow, or don't respond at all, you will potentially be seen as obstructive or lacking in customer empathy. This can also make way for your competitors to step into the limelight and gain advantage if their response is more favourable.
In this instance, you won't have days, or even hours, to reflect and create – so you need to plan ahead for this as part of your social media strategy as this will help you save time. This strategy should contain the blueprint – everything from your goals, audience, channels and content, right up to how you will listen, engage and measure your performance.
You need to create a detailed content plan for proactive work. Our whitepaper will show you in more detail how to create a social media strategy, as we outline the difference between organically growing your social media followers and using paid-for solutions. We also demonstrate how you can use social media marketing in the B2C and B2B spaces.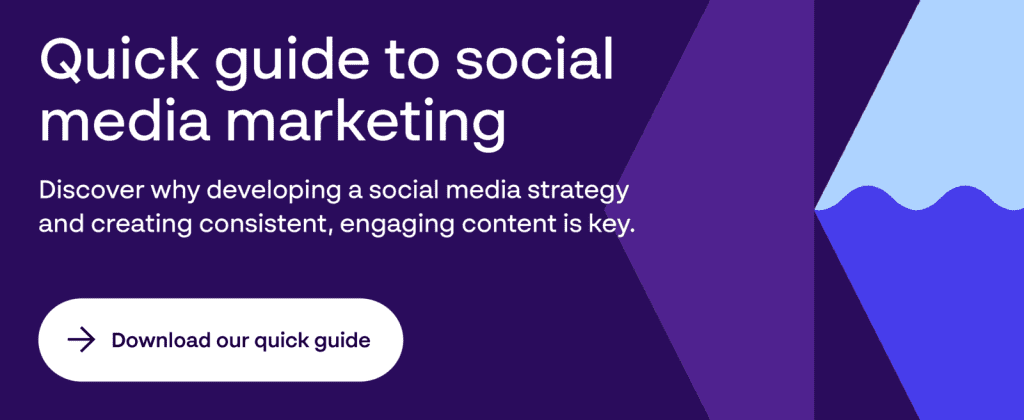 As a proactive aside, creating marketing materials at speed also benefits your employer brand as it empowers your employees to share their experiences of what it's like to work for you in real time. When you consider a brand management platform that enables fast on-brand social media images and videos as part of their messages, you come across as a responsive employer too – consider future talent working for your brand as your customers.
Listen and respond
It's not all about the planning. You need to ensure that you're listening to your audience as much and as often as possible. There are tools out there to help you with this, and this will enable you to be as responsive as possible, as you will pick up on the chatter around your brand – good and bad – and react accordingly. Social media is all about nurturing conversations, and a two-way approach is best for all communications.
What else can you do to achieve success with your social media strategy? If you use Papirfly's brand management platform, you can have all of your planned content ready to go at the click of a button, as well as the ability to create professionally designed printed and digital assets in-house.
Speed is necessary in this digital age, as stories move fast in the media and if you want to capitalise on something relevant to your brand, you want to be able to move quickly with your content. However, also relevant is nurturing a sense of community amongst your audience, prompting the positive emotional response you seek to trigger in them, from the conversation that emerges. Creating such a following demonstrates true customer resonance – the ultimate aim when building brand loyalty and reaching the all-important goal of brand equity.
Making multichannel marketing a priority
Social media marketing remains an essential, targeted way to share the message of your brand, with multiple channels you need to consider. This can be time-consuming for marketers who are typically time-pressed, so any brand management platform that can empower your people to support your strategy is a win-win. The social media, and media landscape generally, is ever-changing and unpredictable, and if you don't have a plan, your competition could capitalise on that. Marketing experts need to be ready for the next shift in focus.
However, what's universal across all media is the need to foster a conversation, and by doing so, a community. Therefore it's imperative that marketers keep an eye on the latest trends and learn the language of these media, whether that's in video, memes, audio and so on, so that you can use the right language to connect with your audiences.
By using Papirfly's brand management platform you can create social media posts with ease enabling you to keep up with the conversation. Multichannel marketing materials create powerful customer journeys – and if you can build brand equity, your customers will stay with you and continue to follow and support your brand on every step of the journey.