Brand Activation Management
Three words that mean a great deal for the quality, consistency and performance of your brand in an increasingly crowded environment.
Your brand is what sets you apart. It's your unique calling card to your audiences, be they your customers, employees or the wider public, showing them what you are all about and why they should care about you. In a landscape that is only becoming more and more competitive, having this identity is more critical than ever.
81% of global consumers need to be able to trust the brands they buy from
It takes 5-7 interactions for someone to recall your brand
Presenting a consistent brand across all platforms can increase revenue by up to 23%
With the status and protection of your brand a critical foundation for success, becoming acquainted with activation management should be a matter of when, not if. Discover how this software empowers your company, and why BAM by Papirfly™ is the standout choice for marketing teams worldwide.
What is brand activation management?
Brand activation management is about gaining control of everything that depicts your brand, not to be confused with brand activation in experiential marketing.
It's a way to centralise everything that represents your company (including your online videos, printed materials, brochures, social media and employer brand assets) and fitting them seamlessly into your overall brand machine.
Essentially, it's having the power to transform how the world engages with your brand.
Why is brand activation important?
For global brands producing hundreds of thousands of assets, it can be easy for guidelines to be misinterpreted, messaging to veer off purpose, colours to be used incorrectly and content to become skewed.
All these inconsistencies will be hurting the brand perception you have worked so hard to build.
Brand consistently presented to consumers are 4 times more likely to experience brand visibility (Lucidpress)
Brand activation management software keeps your assets in order and creates a safe, controlled environment where you can be totally confident that all content stays on-brand.
The power of BAM by Papirfly™
BAM is your single online destination for everything that contributes to the strength and quality of your global brand, helping your teams:
Manage:
Through BAM's digital timeline tool, you can stay informed when content is being published, where it is being shared and how often it is being used
Set permissions and lock down specific parts of your templates
Introduce approval workflows for an extra layer of quality control
Calculate the ROI of your platform by analysing how often assets are created and used
Store & Share:
Use a dedicated DAM to house and organise all your approved content, marketing materials, files and more
Adjust permission levels to establish who can access each area of your DAM
Easily filter through logos, fonts, imagery, videos and more
Consistently build your asset collection, and be alerted if any errors occur
How does BAM stack-up against other software?
How does BAM stack-up against other software?
Over the last 21 years, BAM by Papirfly™ has gained more than 500,000 users across Employer Branding, Retail Marketing, Corporate Communications and Agencies. But during that time, other companies have emerged offering similar solutions.
Trying to differentiate one from another by reading through feature lists can get confusing. So, to help you make a more informed decision on the best solution for your company, we've carried out some competitor analysis to share what BAM has that other software doesn't.
At its core a DAM solutions provider, Bynder has extended their offering over the years to incorporate creative templates, brand guidelines and analytics.
What we like about it
Like Papirfly, BAM provides a central cloud-based portal for all branded company materials and messaging. The software also allows teams real-time collaborative edits, on-brand approvals and includes auto-formatting for channels and file types – two features our customers find incredibly useful in BAM.

Why we'd choose BAM instead
While Bynder's Template feature has some similarities to BAM's, its capabilities are limited – you get the same basic functionality, but it doesn't give you the same flexibility and reassurance.
In this respect, Papirfly is far more dynamic in that it allows you to set strict templates and approve content to be associated with them. This leaves no room for the kind of errors that can still happen using Bynder, especially when localising assets for distinct markets.
Final say
For smaller organisations who are less impacted by lack of consistency, Bynder has pretty much everything you need to store and share your marketing materials. But if you're dreaming of global brand consistency, BAM's Template and Localisation features can't be outdone.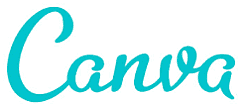 Canva is an online design and publishing tool that helps people around the world design for a wide range of materials and publish them anywhere.
What we like about it
Canva's online design and publishing tools are simple and easy to pick up with limited design experience – even with its long list of editing features. They also do a good job of encouraging teams to create more with them by including helpful video tutorials on their website.
Why we'd choose BAM instead
This is another instance where BAM's Templates feature really stands out. Canva showcases a huge variety of its own templates for different print and digital formats, but relies on the teams using them to ensure that they are bespoke to your brand.
With BAM, all templates can be predefined before anything is created to guarantee absolute alignment with your guidelines.
Final say
Again, this is a question of consistency – if you want full control over your templates while empowering your teams to produce assets quickly and on-brand, BAM is still your best bet.
Frontify is a brand management solution that leads with brand guideline creation. However it also incorporates DAM, creative collaboration spaces and templates for both digital and print.
What we like about it
Similar to BAM's Educate feature, Frontify makes relevant brand guidelines easy to store, find and share with specific teams. And for faster campaign asset approvals, it also features a real-time collaboration feature and the ability to allocate relevant materials to specific teams.
Why we'd choose BAM instead
Although Frontify has lots of helpful integrations, such as Sketch and InDesign, it relies on teams having a good knowledge of these complex tools in order to create and set templates in the first place.
With BAM, you have this capability built into an intuitive interface that doesn't rely on prior knowledge of design software.
Final say
If you're looking to free-up design resources and reduce your dependency on external agencies, then BAM's easy-to-use creation suite can help you bring more in-house and create bespoke templates in minutes.

Built primarily with retail brands in mind, Colateral promises to help users plan, implement and analyse their campaigns.
What we like about it
Colateral has been available for about the same time as Papirfly. And like BAM, its software focuses on the pain points of its customers and incorporates genuinely useful tools for solving their most pressing challenges.
Why we'd choose BAM instead
It's clear that Colateral has some great features to make the lives of retail marketers easier, but it leaves other areas of the business unaccounted for. With BAM you have tools to enhance your employer branding, external marketing and comms all in the same solution.

Final say
While we can't deny Colateral's scope for the fast, wide-scale rollout of retail assets, BAM's focus lies in empowering your teams to produce work of a higher quality. However, scale of production is something that we're developing in a new feature that will be able to convert huge qualities of content into specific formats, sizes and languages.
Altru is an employee advocacy platform that makes it easy for staff to create, store and share videos.
What we like about it
Altru is great for producing professional-looking videos fast. It's incredibly simple to use and even incorporates an app to promote employee advocacy to get staff engaged with your brand.
Why we'd choose BAM instead
Employer advocacy is an excellent way to make your brand resonate with both potential candidates and consumers. But it's only one part that makes up the overall success of your employer brand.
With BAM, you have easy-to-use tools to help your employees create authentic employee advocacy videos, social media posts, print assets and more. Plus you get a built-in DAM to store and share them, as well as a single location to store brand guidelines for total consistency.

Final say
As well as having the extra features and capabilities mentioned above, Papirfly origins are in employer branding. It's this expertise that made us stand out from the very beginning and has made us a top choice for leading brands across the globe ever since.

Lumen5 is a video creation and editing tool that makes it easier for teams to produce impactful, engaging videos from existing content. It claims to cut video creation time to an average of six minutes.

What we like about it
As well as providing templates for specific types of video, Lumen5's AI-powered technology helps you storyboard your ideas, fit your content to a layout, and find music and visuals that enhance your message.
Why we'd choose BAM instead
It's brilliant to have simple software for bringing video creation in house. But the difference with BAM is that you can guarantee they'll be consistent, keep track of how they are being used and make them easily accessible, company-wide.

Final say
Contrary to the old saying, many tools don't make light work. If all you need is the ability to create social media videos quickly, Altru can do it, but if you want to make them feel part of your overall brand, you'll need to invest in more tools, or have them all-in-one with BAM.
Perhaps the most notable difference that Papirfly delivers over the solutions above is over 20 years' experience dedicated to developing our platform. We've spent time making it as comprehensive and robust as possible in meeting the needs of brands in any industry across the globe.
Our commitment is to simplify the everyday for marketing teams worldwide. We are proud to have made that possible for over 200 brands globally, and would be happy to discuss how we can achieve the same for your company.
Get in touch with our team today to learn more about the benefits of BAM by Papirfly™, or experience the platform for yourself by arranging your free demo.