'Humanising' may sound like another buzzword, but it's actually something that the world's leading brands have been doing for decades. It's a large part of what makes them so relatable to consumers across the globe. In this article, we emphasise the importance of humanising your brand to build stronger emotional connections with your audience.
What does humanising your brand mean?
In essence, it's a way to shed the image of a soulless corporation and show the 'human' side of a business. It helps your customers put a face, or at least a personality, to the brand they are engaging with.
But, this is about more than projecting values and purpose. When you're marketing to an audience who not only dislike most advertising, but will often go out of their way to avoid it, people aren't just going to take your word for the great things your brand says about itself. What really matters is clear evidence of how your brand embodies the claims it makes in its marketing.
To humanise your brand you need to present it as an approachable entity with something relevant to offer.
Why do brands need to be human?
Nobody responds well to robotic advertising tactics. Yet so many brands come across in the same sales-heavy way. If they are able to become more human, brands can communicate with nuance, and provide a more authentic demonstration of value to develop stronger bonds with their audience.
Transparency and authenticity have become decisive purchasing factors for an increasing number of consumers. This makes it more important than ever to bestow your brand with the emotional intelligence to talk about any subject in a way that feels natural.
Humanising your brand allows you to produce content that uses emotional archetypes to tap into universal feelings that resonate with everyone. This means you can begin to create a personal relationship between brand and consumer and open doors to new ways to instill more trust in your brand.
Personalisation is an especially important consideration for digital marketing strategies — it's an important way to gain trust, increase relevance and promote engagement. However, without the in-store experience offered by good sales agents, it's all too easy to sound like a robot. It's the simple things like a warm welcome, remembering a customer's name and engaging in natural, unscripted conversation that make customers feel valued as individuals.
Humanising your brand is a way to win back these lost interactions. But to get it right, you need to go beyond faceless transactions and towards building a memorable relationship between brand and customer.
How to make your brand more human
As we mentioned before, your brand needs to sound human across every touchpoint. If you roll out a beautifully crafted email campaign that really connects with your audience, only to link them through to a sales-y, robotic-sounding landing page, the whole experience can be undone; the 'human' element disappears. With these steps, you can make sure that every aspect of your brand embodies the same personality traits and feels like a human:
#1 Tell your brand's story
For your humanised brand to come through naturally, you need to tell stories, not just sell products. The stories you tell should make your audience see your business as a likeable, relatable person that represents your brand.
Telling stories is a fine art and there are endless ways to communicate them. You could weave them into your email loyalty campaigns, share them as articles on your blog or bring them to life through video. The important thing is that they all feel consistent and that they are told with authenticity.
A brand that got it right:
Airbnb does an excellent job of bringing the human element to their content by focussing on their hosts (the people that rent out their homes through the site) and the experiences of the travellers who have rented properties from them.
It's a great example of how to make your audiences feel like an integral part of your brand by celebrating the ways in which they use a product or service.
#2 Celebrate your staff
Employee advocacy gives people a unique insight into what your business is really like on the inside. The 'human nature' of a brand inherently spreads from company culture — ultimately, it's your employees that make your brand what it is.
Giving staff a platform to create and share their own content adds an extra layer of trust and authenticity to your brand. To give this some context, 76% of individuals surveyed in a recent study said that they're more likely to trust content shared by "normal" people than by brands.
A brand that got it right:

Starbucks created social media accounts for all of their employees, who they refer to as 'partners'. This not only gives their employees a sense of belonging and responsibility, but also a dedicated platform to share the things they love about their day-to-day.
Starbucks has also made their comprehensive social media guidelines available to all partners so that it's easy for them to post relevant, engaging content while maintaining consistency with the brand.
#3 Empathise with your audience
Get to know who your audience really are. Find out what they care about, understand their pain points and find ways for your brand to become the solution.
Just like any positive human relationship, empathy needs to start with a two-way conversation. Don't be afraid of customer feedback, even if it's negative — every interaction with your audience will help you learn more about them and build (or re-build) their trust.
A brand that got it right:
Elon Musk's public-facing approach to entrepreneurship has made him synonymous with his brand. So any negative feedback from Tesla customers is negative feedback towards him personally. When Tesla driver, Paul Franks, Tweeted about making an improvement to his car, Elon Musk replied within 30 minutes promising to solve it in the next software update.
Being able to put an instantly recognisable face to your brand is a failsafe way to humanise any company. But what makes this example so impressive, is translating this quality into open communication between founder and customer — making them feel listened to, even if it's just via a tweet.
#4 Educate, don't sell
For your marketing to feel human, it needs to show that your brand understands what your audience wants and needs.
Instead of pushing features, talk about solutions. Tell your audience what it is about your product or service that will make their lives better and how.
A brand that got it right:
Amazon-owned shoe retailer, Zappos, knows that their audience has come to expect a simple returns process and fast, low-cost shipping when shopping online. Their advertising not only acknowledges this, but suggests that it's every customer's 'right' to have them.
It's a genius way for Zappos to talk about their renowned customer-friendly policies while making their audience feel front-and-centre of their messaging.
#5 It's not just what you say, but how you say it
Tone of voice is one of the first giveaways of your brand's personality. Contrary to popular belief, it doesn't just mean being quirky. There is a balance between conversational and professional, but using overly formal language or filling your copy with jargon doesn't impress anyone — normally it just leaves them bored and confused. Anyone who's a real expert in a subject can distil concepts and information, and present them in a way that everyone can understand.
Setting clear tone of voice guidelines is vital for achieving this balance and making sure that your brand sounds like one entity across any touchpoint. For more on this, be sure to read, Why tone of voice and language are critical to a consistent brand.
A brand that got it right: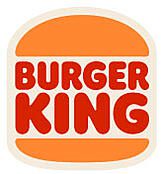 Throughout their fierce rivalry with McDonald's, Burger King has become known for their quick, light-hearted sense of humour, never missing an opportunity to poke fun at the competition. However, the true test of any tone of voice is its ability to flip (pun intended) when it needs to, without losing a long-established brand personality.
When COVID-19 hit the hospitality sector especially hard during lockdown, Burger King found a way to use their witty writing style to create heartfelt solidarity with their rivals at a time when every restaurant chain was feeling the effects of the pandemic.
#6 Practice what you preach
Today's consumer can spot a disingenuous marketing tactic a mile off. To an extent, this has probably always been the case, but the difference now is that audiences have social media platforms to call brands out for saying they're one thing and acting like another.
Jumping on band-wagons or trying to capitalise on important causes is never a good look. The best way to avoid these marketing faux-pas is to humanise your brand from the inside out. Take your brand personality from what your business values and the way it already behaves.
A brand that got it right:
Patagonia is a brand that is synonymous with their commitment to sustainability and the environment, and has been since day one. Their values have become something that countless brands try to replicate but which very few are able to back up when pushed.
Even now that they have become renowned as being one of the most ethical brands out there, Patagonia still makes sure that they embody every claim they make about their products. Whether that's pioneering the use of organic cotton in the early 90s, or recently announcing that corporate logos will no longer be added to its clothing in a bid to reduce landfill.
#7 Challenging perceptions
The best way to win over negative feedback is to own it. By trying to ignore an issue raised by a disgruntled few or sweep bad press under the carpet you will only add fuel to the fire.
Instead of shying away from confrontation, show the human side of your brand by opening up an honest, transparent, two-way conversation. When you talk about both the negatives and the positives with your audience, your brand shows that it has nothing to hide.
A brand that got it right:
When misleading information on Reddit and Twitter began to cause confusion around their payment service, Swedish FinTech company, Klarna, found a creative way to 'set the record straight'.
Working with contemporary artist Ignasi Monreal, they commissioned mythical-inspired artwork based on the top myths being spread about the company. They also created the Mythbuster Challenge as part of the campaign which incentivised users to discover the truth about Klarna for the chance to win prizes.
Bring out your brand's human side with BAM by Papirfly™
It takes time to give any business an honest, believable personality, and a lot of work and dedication to maintain it. With BAM by Papirfly™, you can create consistent marketing assets and implement failsafe processes to humanise your brand. Here's how:
Make your brand guidelines impossible to ignore
BAM gives you one place to store and share relevant assets, documentation and guidelines. It means you can easily educate your teams to produce content that's firmly attached to your brand purpose
Create consistent on-brand assets
To keep your brand looking, feeling and sounding like its true self, consistency is key. BAM allows you to set predefined templates that give teams the freedom to be creative, without veering off-brand.
Empower your staff
With BAM's easy-to-use creation suite, your teams will have everything they need to create studio-quality assets with no outside help needed. Working within set parameters, they can tell your brand's story through digital, print, social media and video.
Stay on top of your marketing output
Through BAM's innovative portal, you can have a clear overview of your campaigns and control who has access to prevent any misuse of materials.
Want to learn more about capturing your audience's imagination with BAM? The best place to start is with a live demo of all of its innovative features. You can book yours here.