WEBINAR
Elevating AI from R&D to real-world brand management solutions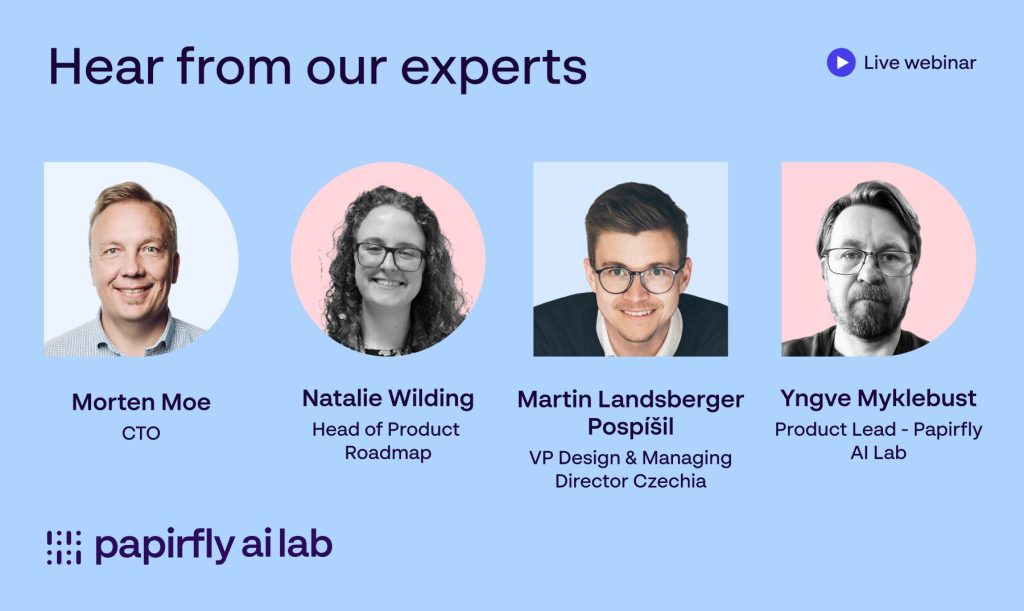 How does AI go from R&D to a commercial product? Whilst the zeitgeist remains transfixed on the transformative power of AI, Papirfly has been experimenting with tangible applications of AI in brand management.
Join this session to learn more about our exploration into the world of generative AI.
The key principles of building new AI software
How to train data to ensure brand consistency
The infrastructure needed to build an AI solution
Building a brand framework to maintain brand identity
Activating the brand framework – our AI collaboration with DNB
Date: Tuesday, 10 October 2023
Time: 14:00 BST | 15:00 CEST | 09:00 EDT
Fill out the form to register.