Employer Branding – Sold out event!
Papirfly at World Employer Branding Day 2023
18 – 20 October, Amsterdam
Agenda

Pre-event Workshop
08.00 – 17.00 CEST
Expect an insightful day of interactive workshops presented by international employer branding experts including a session led by Marco Dalmeijer, Creative Employer Brand Expert and Papirfly's Chief Product Officer, Craig Unsworth.
Papirfly workshop
What should be the role of AI within your EB strategy?
Beyond all the hype, how do we actually harness the power of Artificial Intelligence today in order to make a difference to our employer branding tomorrow? First we must understand what AI is, isn't, could be, and should be so we can begin asking the right questions.
How can we use AI to augment human intelligence and do more with what we have today?
In what direction(s) should we point AI in – is it a toolkit for the core, can it help with edge cases, should our ambition lie in enhancing both?
What are the pitfalls of AI, what are legitimate concerns, and what are the major areas of opportunity?
Join this workshop for actionable answers to all of these questions.
Key takeaways:
Understand the 3 key approaches to incorporating AI into your EB strategy
Identify where AI can be best-mobilised within your brand
Map your EB strategy to an AI framework to establish actions you can take now to begin implementing AI
Want to find out more about Papirfly before the event?
World Employer Branding Day Summit
09.00 – 17.30 CEST
Expect to leave the summit with actionable takeaways after a day of international keynotes from industry leaders that use best practice case studies and global research to explore the future of employer branding. Enjoy Q&As with EB experts as well as valuable networking with your industry peers.
Papirfly presents
Bridging the gap: Connecting internal and external branding to support a 2023 vision
Introduced by Justin Diver (VP Enterprise Sales, Papirfly), Ted Meulenkamp, Lead Global Employer Brand at Mondelēz International will provide insights and strategies for connecting employees to the external messaging and perception of the organisation. With a focus on navigating the complexities of a global company spanning 80 countries and encompassing over 90,000 employees, this session will shed light on how to build a cohesive internal brand that aligns with the external narrative.
​
Key focus areas:
The impact of internal branding on employee engagement and attracting and retaining talent.
Address the challenges of maintaining brand consistency across diverse cultures, languages, and locations.
Identify the gaps between external employer branding and internal employee experiences.
Navigating complex structures in a global organisation
Define the right objectives and measuring success.
Want to find out more about Papirfly before the event?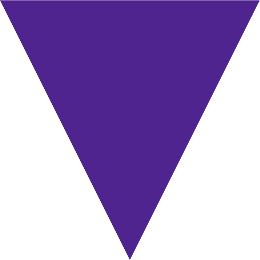 To view the full event agenda, head over to the World Employer Branding Day website