Knowledge
212% ROI from one brand management platform
The results are in – from a commissioned Total Economic Impact™ study conducted by Forrester Consulting on behalf of Papirfly, customers benefited from a 212% ROI over three years.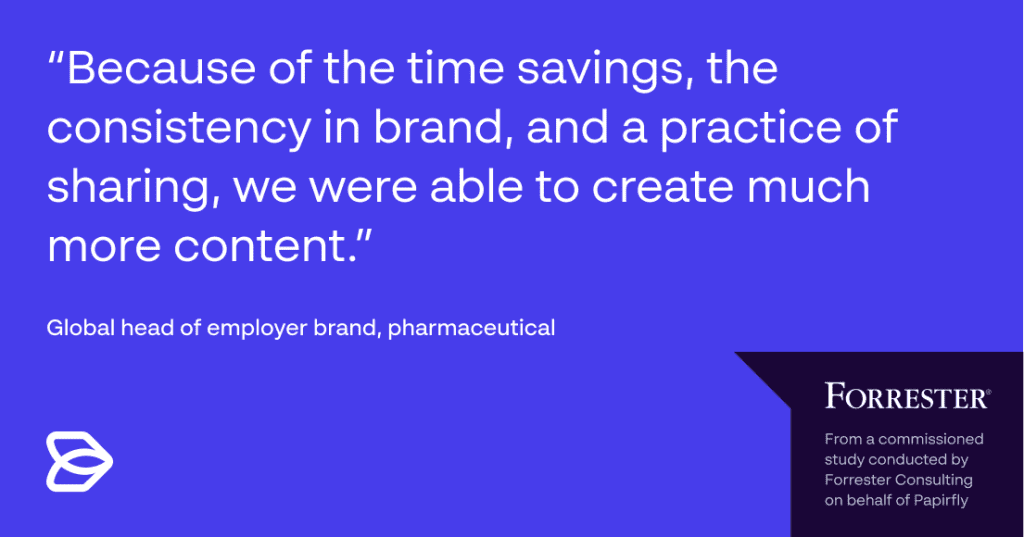 Return on investment
Navigating multiple complex business challenges is the norm. Giving your people tools of value that deliver a successful brand strategy, is an obstacle worth prioritising.
Forrester interviewed four customers using our brand management platform, aggregating the interviewees' experiences and combining the results into a single composite organisation.
With Papirfly, there is a better way to achieve a significant ROI – and so much more. See for yourself with our calculator using metrics developed by Forrester.
Papirfly customers' ROI and other benefits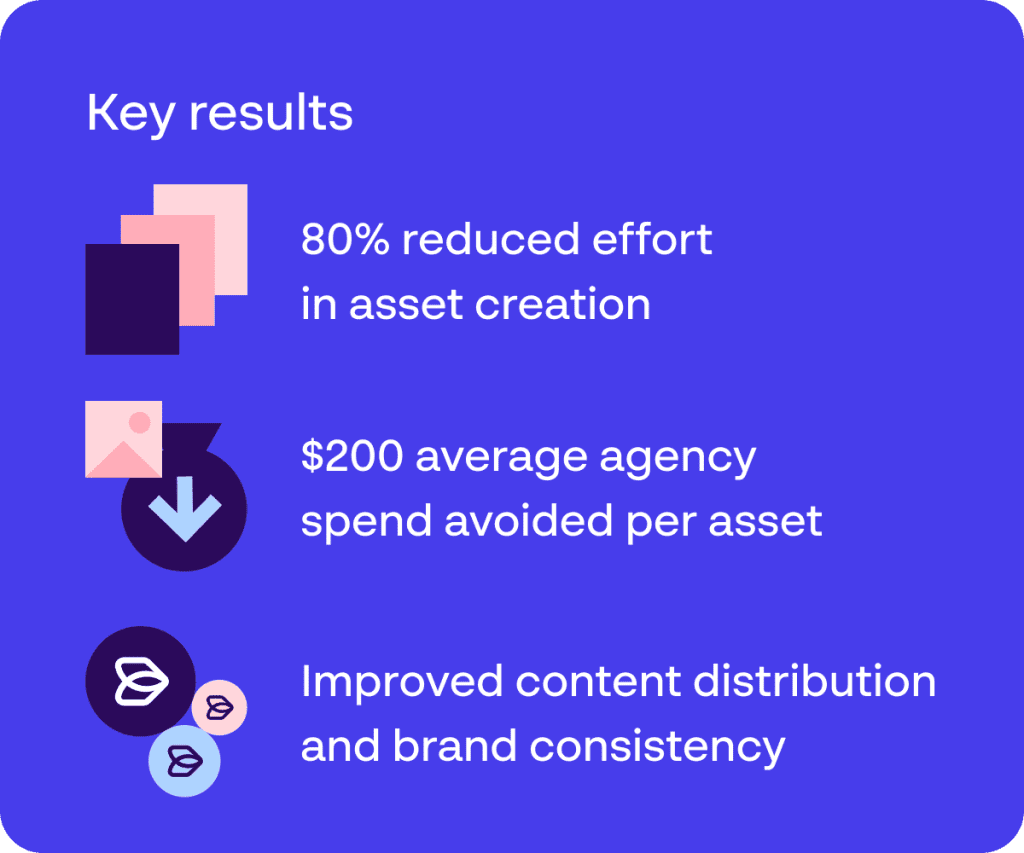 Empowered execution of your brand strategy
A great ROI is just the start
With Papirfly, customers educated everyone on their brand, centralised global assets for local use, and guaranteed consistency across multiple customer touchpoints, in any language.
A positive return on investment is only the beginning. The Forrester Consulting TEI study shows the significant impact Papirfly's brand management platform delivered.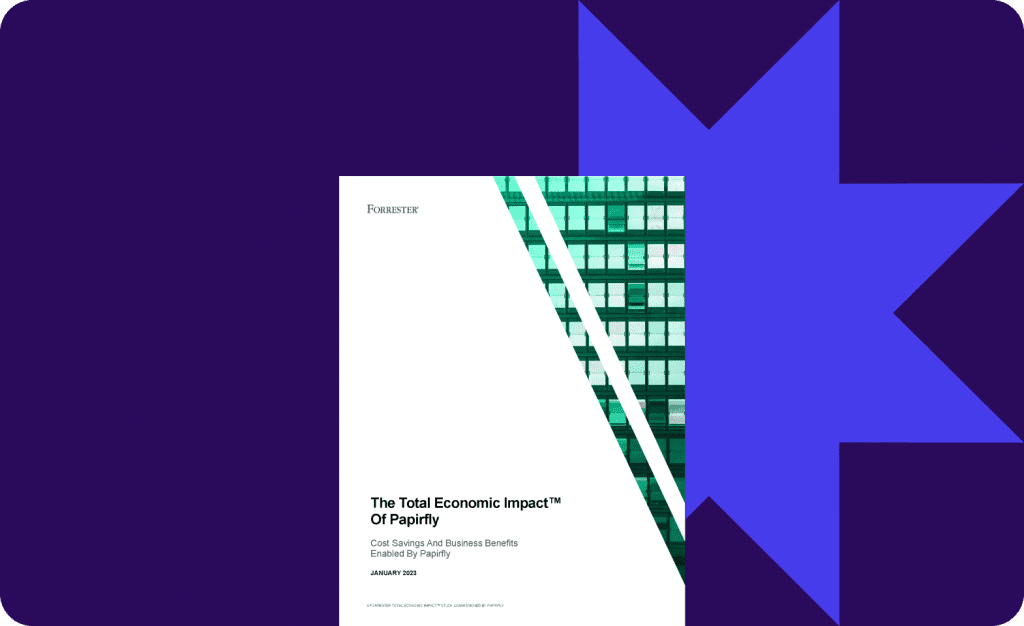 Papirfly's brand management platform delivered significant benefits
Empowered teams created on-brand assets with speed and complete consistency
Customers created more collateral for less cost and effort, with an outstanding return on investment
Leaders gained control and solved branding and business challenges, globally and locally