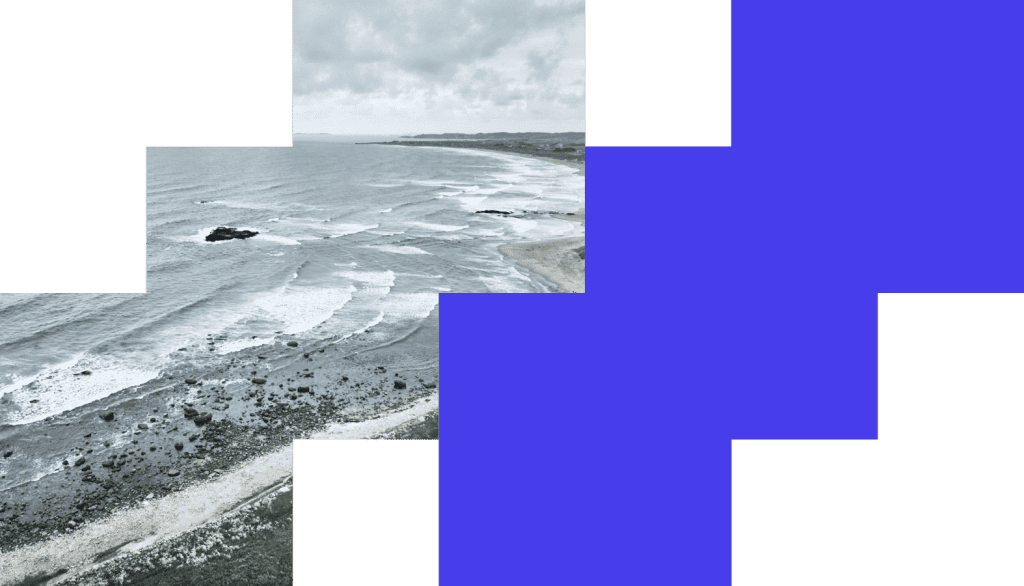 Digital Asset Management (DAM)
Centralise thousands of digital assets into one globally accessible library, empowering all teams in every location to create marketing material that's always on-brand.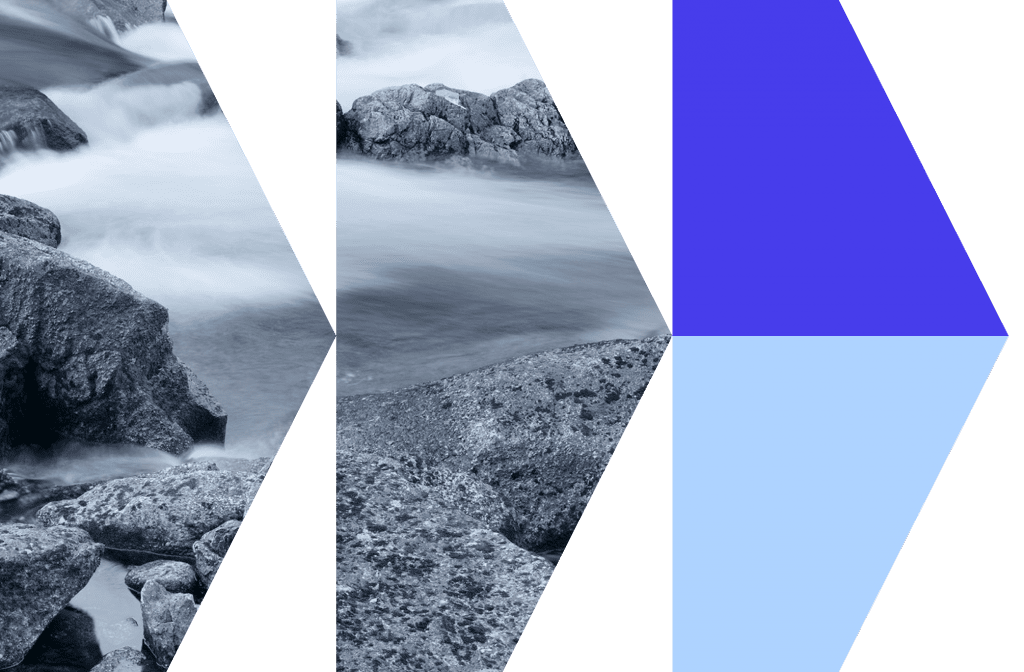 Digital assets give your brand its unique voice
They control the look and feel of your collateral and provide the key elements that help to identify your brand and create a crucial point of difference. So, they're valuable and should be controlled and protected at all times. Digital Asset Management (DAM) allows marketers to store and share files from a single platform, eliminating inconsistency, unexpected costs and delays to projects.
Key benefits
Flexible access control
Version control
Smart crop
High-speed delivery
Integrations and APIs
AI-assisted translations
Key Features
Media gallery
Make parts of your total media bank available to your public visitors. There are possibilities of allowing visitors to download and / or share files and information.
It is also possible to share via social media. Of course you can custom-size the look and functionality according to your own needs and your graphic profile. With a simple push of a button, you turn on / off various functions in the ImageVault media gallery
Video
Facilitates the management of video files so you can work with them in the same easy way as with images. Preview and publish all or part of a clip, we ensure that the video is streamed and can be played in any modern browser and device.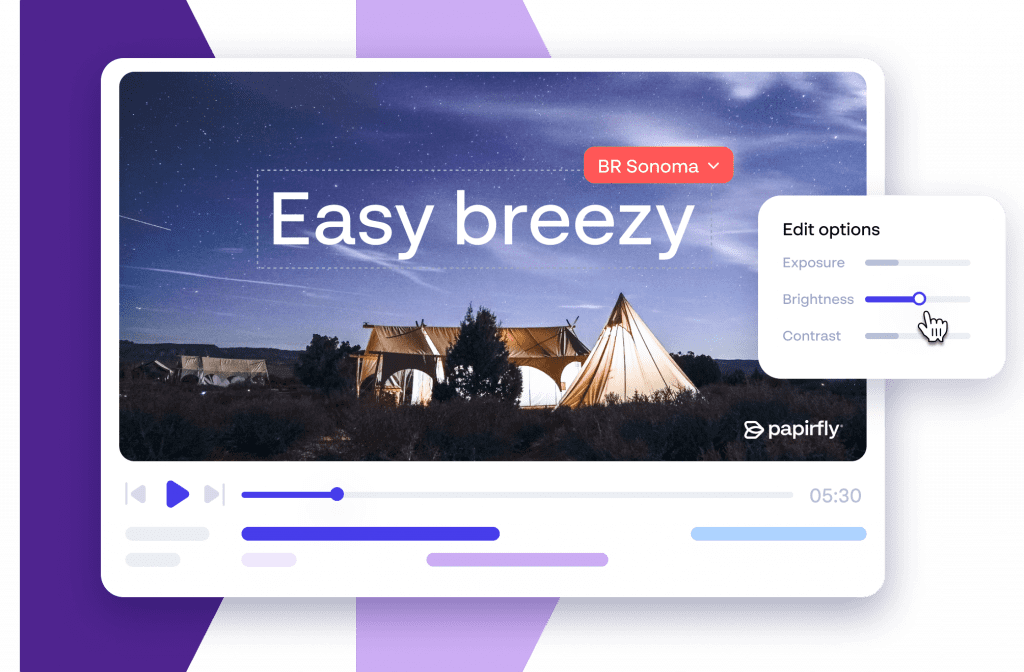 "With Papirfly's DAM we can easily work with all visual material used on the sites and also make them available in our public image gallery"
Mikael Blomqvist
Digital Project Manager, Cloetta
Our DAM Connectors
Digital experience platform
Optimizely
Our DAM solution make it easy for your entire organization to access, publish and share your media files. Optimizely makes it easy to get started.
You don't have to think about servers, backups, monitoring, installations or upgrades teams in every location to create marketing material that's always on-brand. Our Optimizely connector is also listed as Optimizely verified in their App-store as proof of trust, stability, and functionality. Several hundreds of clients and thousands of users rely daily on our DAM to manage easy and optimized publishing of media in Optimizely.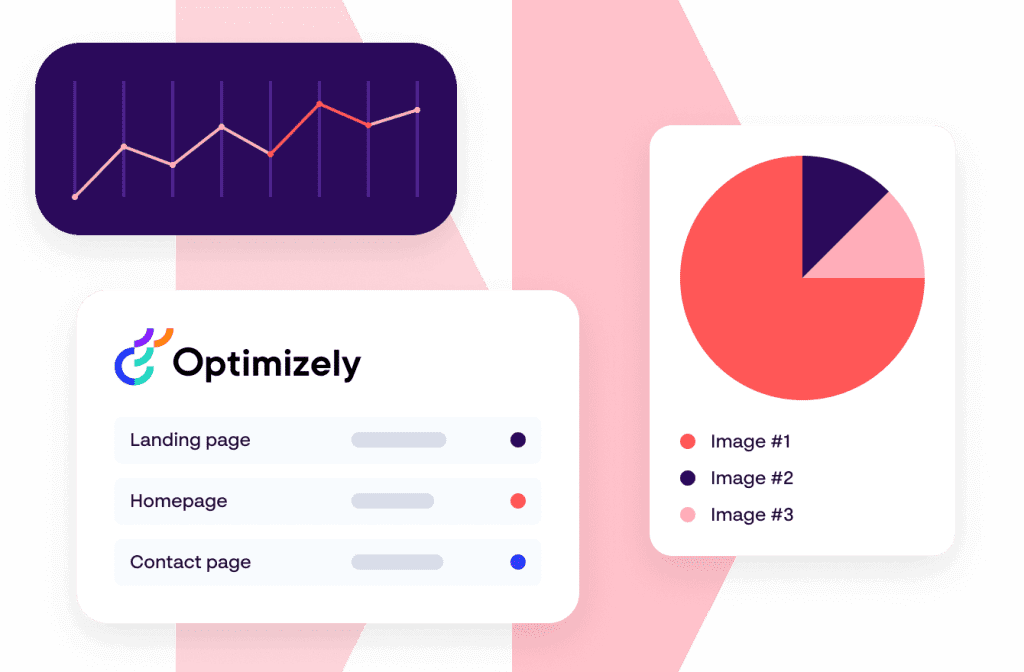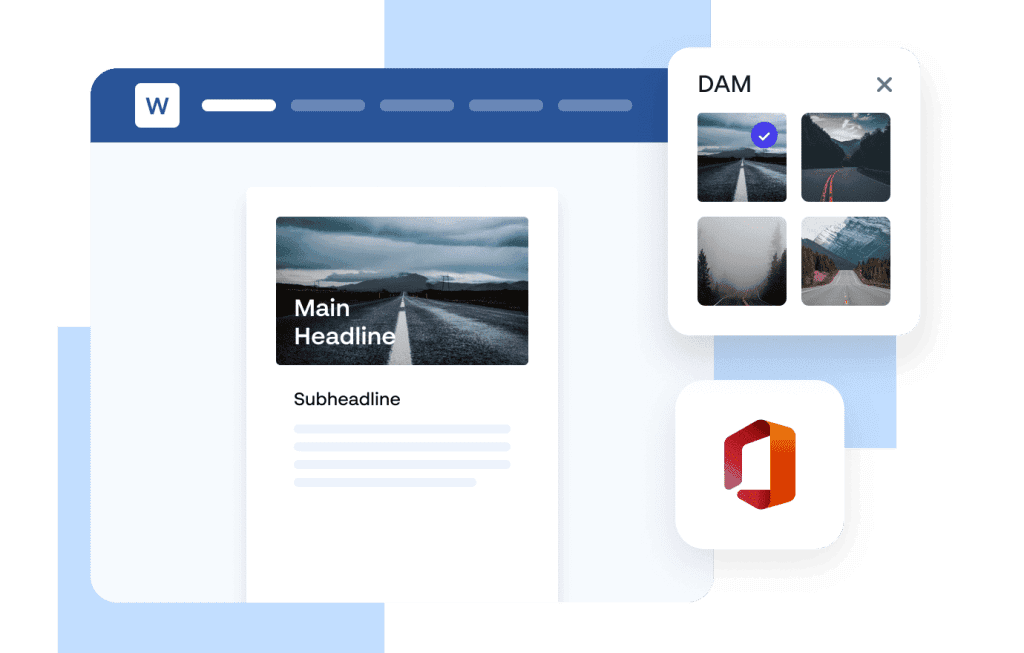 Microsoft Word and Powerpoint
Office
Use images from our DAM solution in your Word or PowerPoint documents with a single click.
With this fully integrated, handy, and smart connection, the user saves time, reduces the number of job operations and possible sources of errors, and always gives the user access to the assets in your company's media bank. Easy managing of access rights makes it possible to manage who shall have access or not to specific parts of the total media library.
Website software
WordPress
Our DAM for WordPress allows you to streamline and facilitate the management of all your digital media directly within WordPress.
Use, store, and manage all your digital media assets in an easy-to-use cloud-based solution. You will see the benefits of reduced time and costs related to searching for and publishing media assets.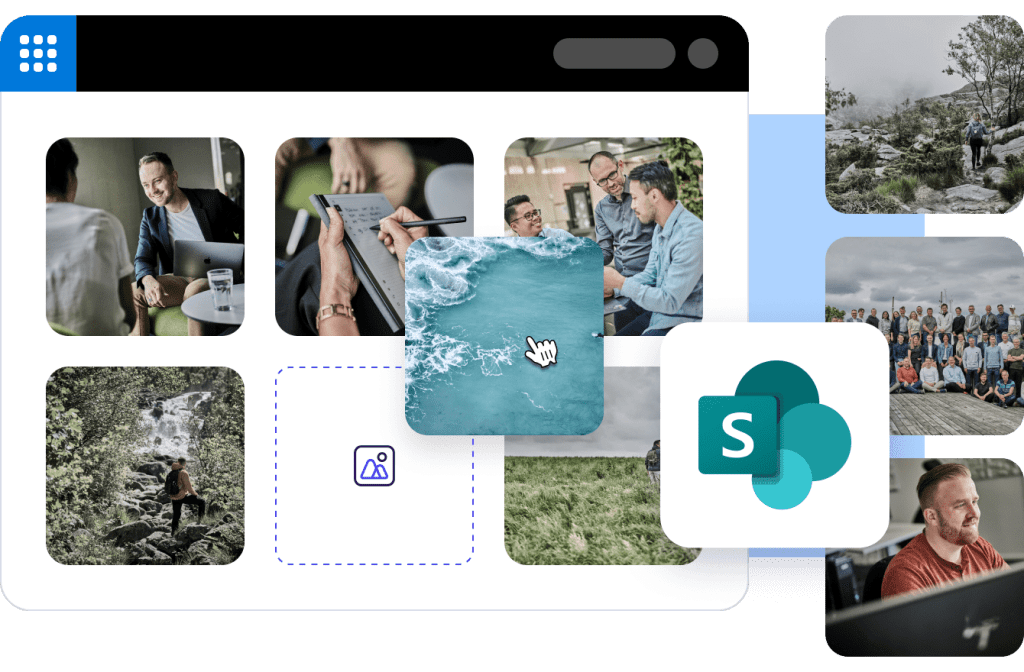 Software tool for collaboration in teams
Sharepoint
Our DAM makes it possible to search, find and publish media in optimized formats directly from the SharePoint UI.
The fully integrated connector saves time and ensures better brand consistency. No more need to optimize images in separate software and additional uploads, scattering files, just to publish in SharePoint in optimized formats with ease.
CMS tools
SiteVision
Our DAM connector for Sitevision allows you to streamline and facilitate the management of all your digital media directly in Sitevision.
In addition to seamless integration with Sitevision, our DAM reduce time and costs searching for and publishing assets, ensure brand consistency, and ensure optimized formats of published media directly from high-resolution originals. Our DAM connector is listed in the official Sitevision Marketplace as the only DAM vendor as proof of stability, functionality, and compatibility.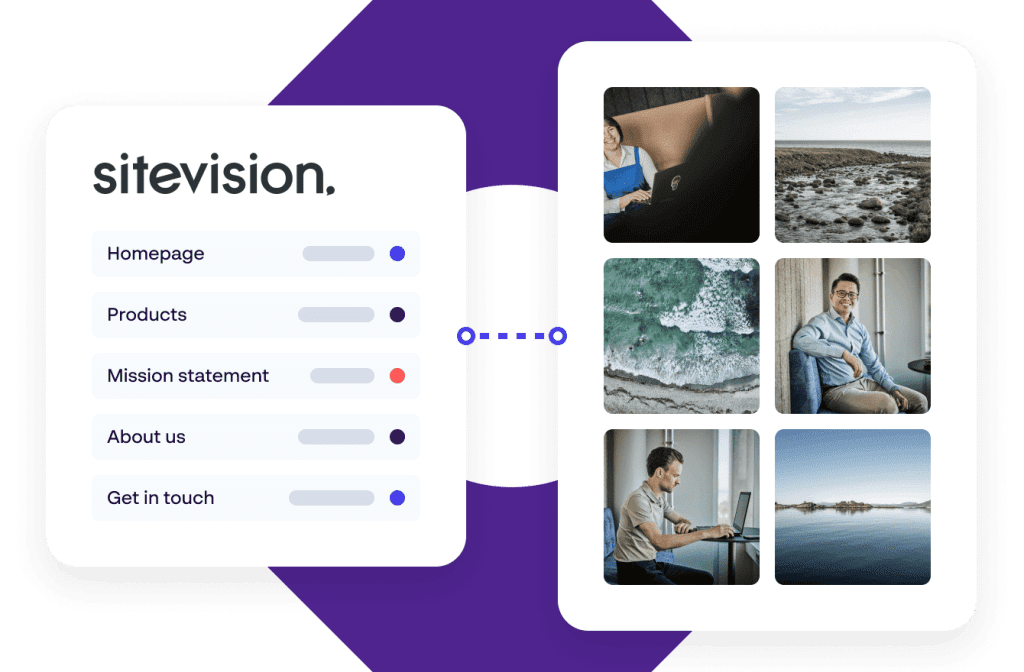 Creative, marketing & document management solution
Adobe Creative Cloud
Access all your digital media from InDesign & Photoshop.
Insert, edit and sync your media or preview and see metadata and GDPR-agreements without leaving the Adobe app. Insert, edit and for Photoshop sync back edited media directly to the DAM.
Product information management
InRiver
With the InRiver connector our DAM you can quick and easily connect both systems to get the best of two worlds.
Our DAM is set to be the main place for storing media and InRiver is used to enrich the files with relevant metadata. The connector between the systems transfers metadata back and forth and image communication is managed with a reference or thumbnail to ensure high speed.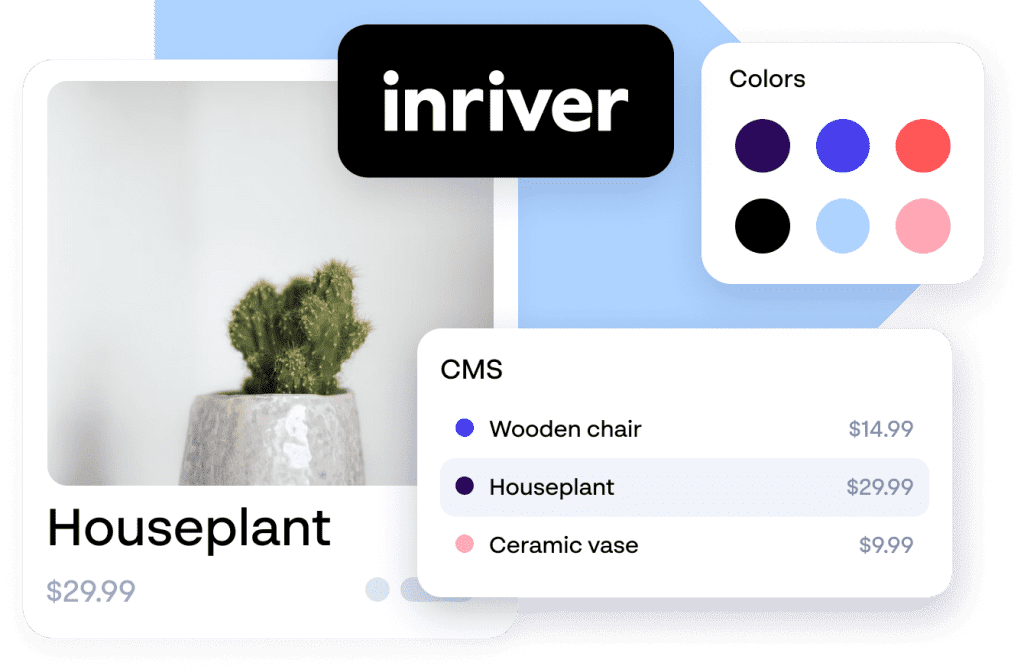 Services
Expert services
Through our Expert Service team you can get further help in solving issues or requests that are not part of the normal support. Examples of such cases may be to apply the organization's graphic profile in ImageVault Media Gallery, ordering special functionality or other customizations related to ImageVault. You can also get help with migrating from older versions of ImageVault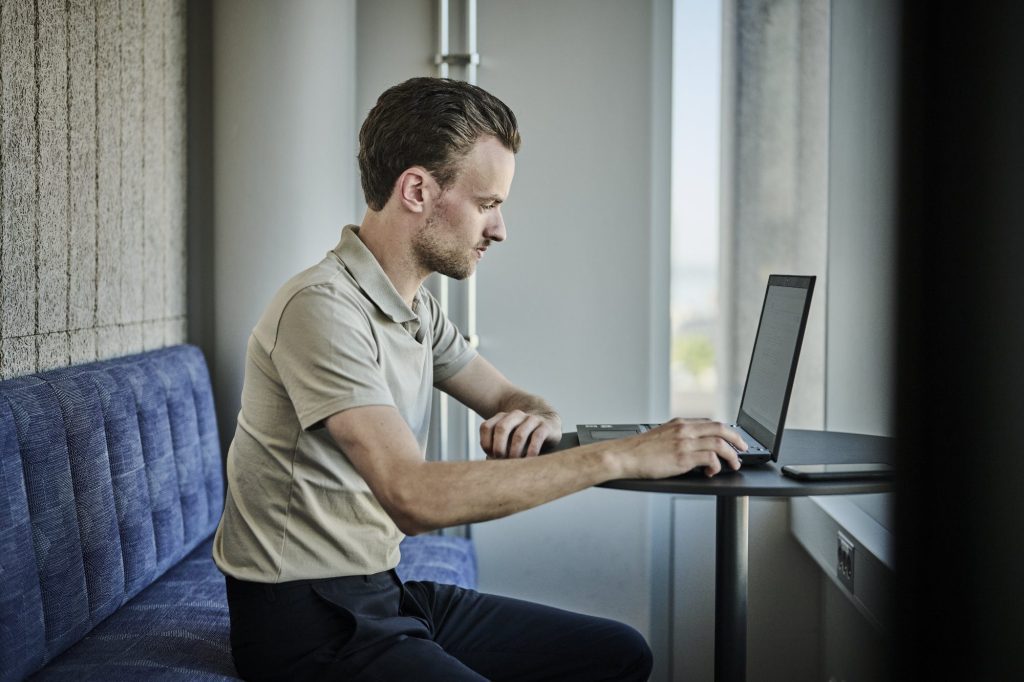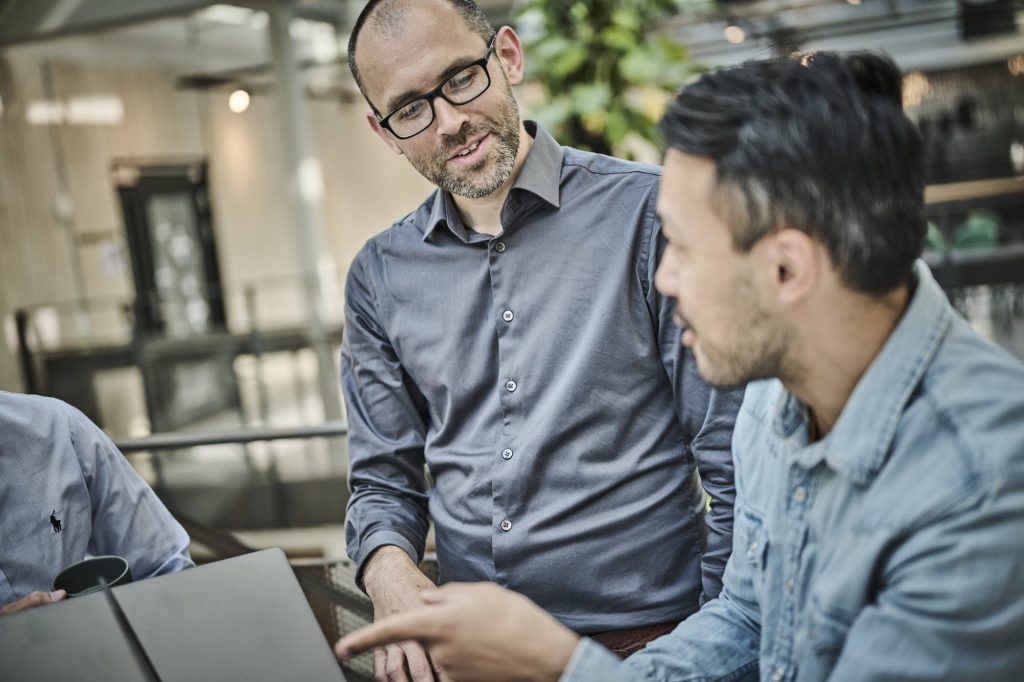 Training
Through our Expert Service team you can get further help in solving issues or We provide a number of different training courses for ImageVault on-site at client or by web meeting. All cources are specially adapted to meet the client specific needs. Before each training session, our educator contacts you for the desired arrangement. Various courses main areas are:
• Basic user training
• Workshop "Use ImageVault in the best way"
• Administrator training
• Editor training